Intellicus 21 enables designers to design and create analytics over social media platforms with ease. This enhancement can be used for performing sentiment analysis on running feeds over Twitter.
Administrator, designer or any user having rights on social media provider type connection can create/modify/delete campaigns (which is coordinated marketing designed to reinforce information or sentiments about a product, service, or overall brand).
For creating campaigns, it is required that you have a social media type connection to generate an access key and tokens automatically from third-party application (Twitter).
You can henceforth create analytics on a single or multiple campaigns together. Select the cube object associated with campaigns and design the report.
You can also schedule to pull data from Twitter based on specified One Time / Ongoing frequency.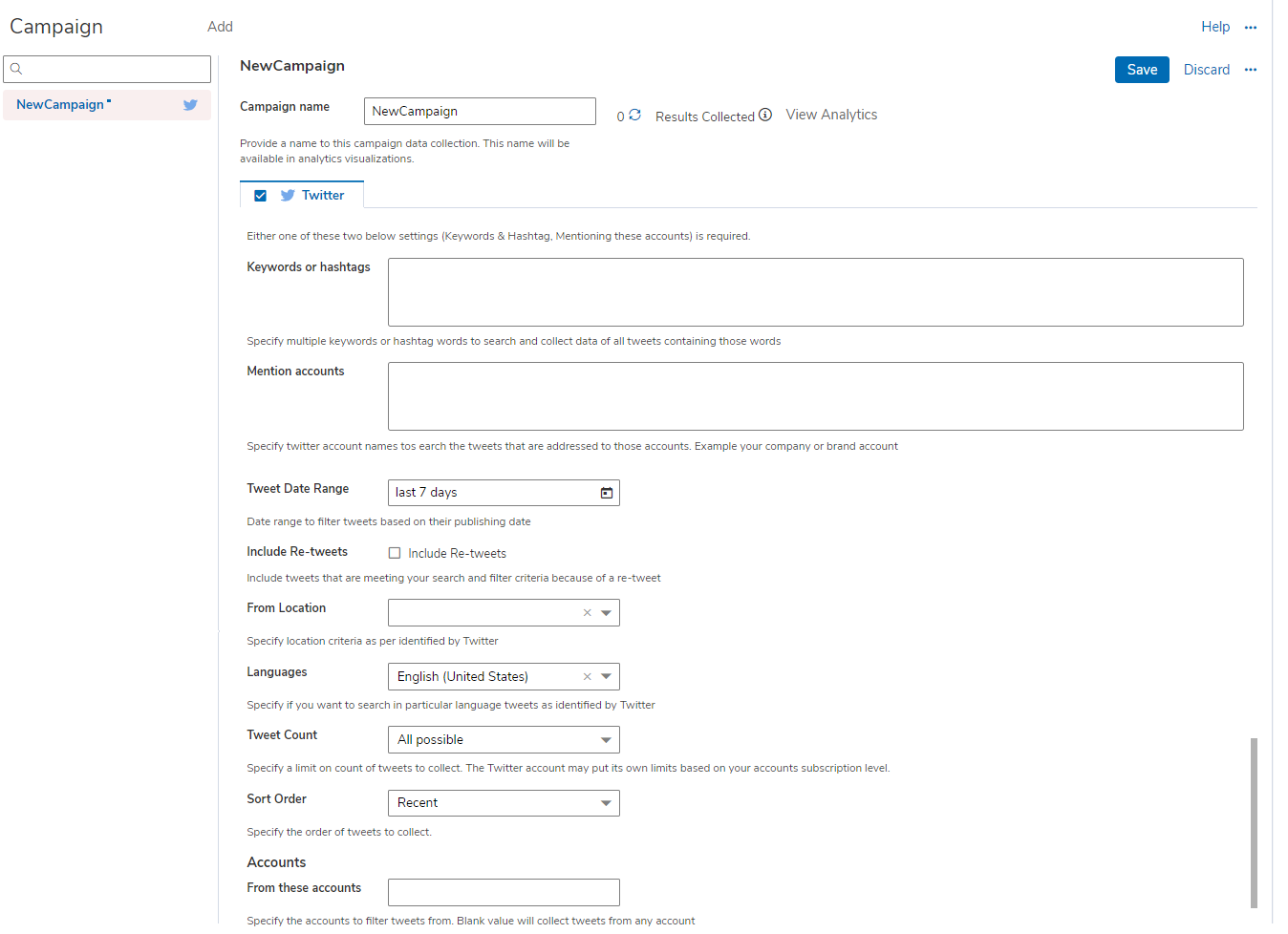 Below is an example screen of Twitter Sentiment Analysis Dashboard.