Intellicus charts use legends to help readers decode the charted data. The legends are placed to help comprehend the chart in the most effective way.
With enhanced UI of Intellicus 18.1, you have a great deal of flexibility to select the position of the legends for charts in Smart, OLAP and Ad hoc reports.
You can choose to select the position (Top, Bottom, Left, Right and Default) of the legends in the chart as shown in the image below.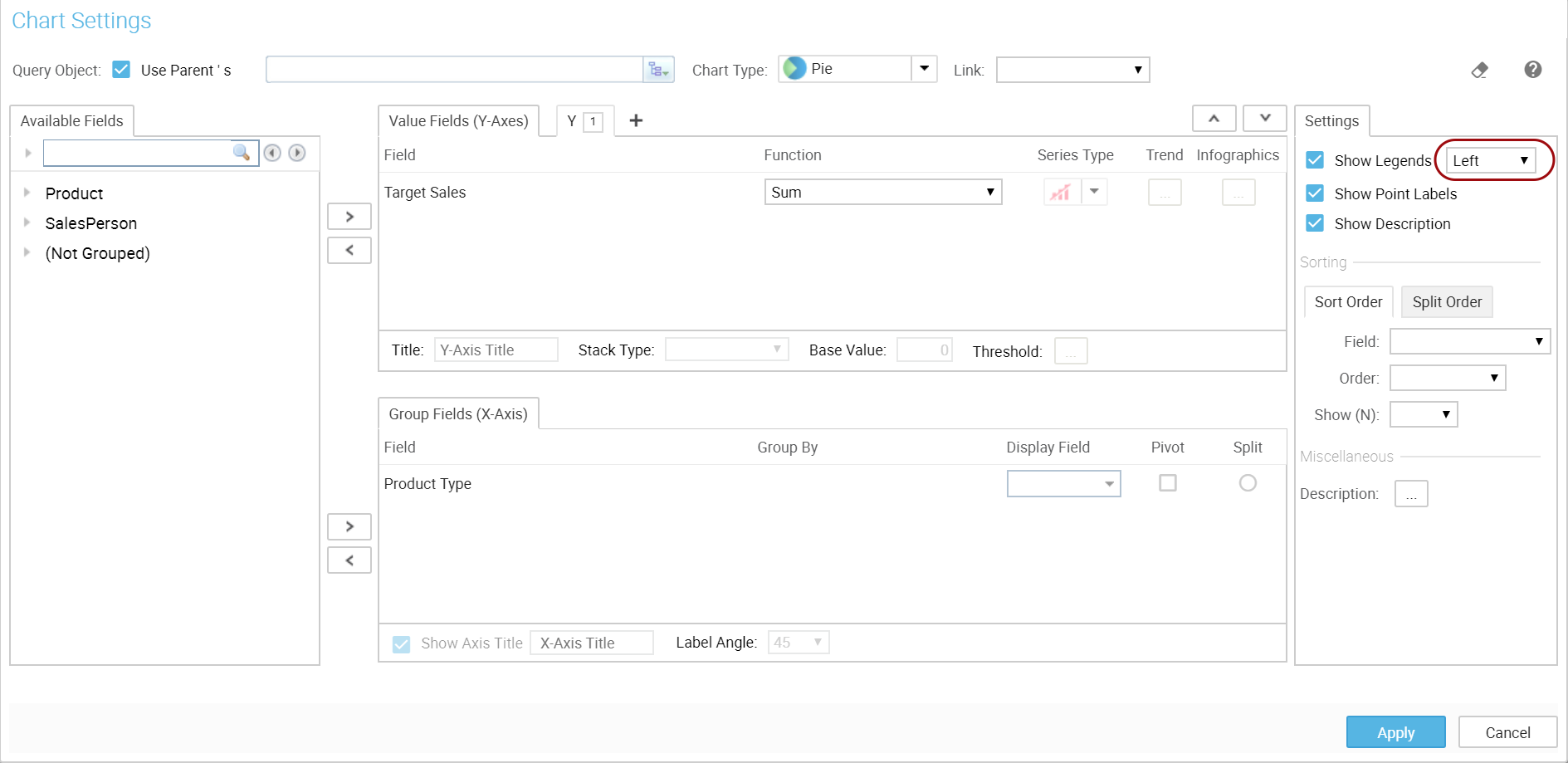 A sample chart with the legends placed in the left is shown in the below image.