This document provides steps to deploy Intellicus portal on SunOne application server 9.1 on Windows OS.
Prerequisites
It is assumed that:
Intellicus Report Server is installed up and running.
SunOne application server 9.1 is installed.
Deployment process
Step 1. Start the server
To start the server from Start menu, click Start > Programs > Sun Microsystems > Application Server PE 9 > Start Default >Server.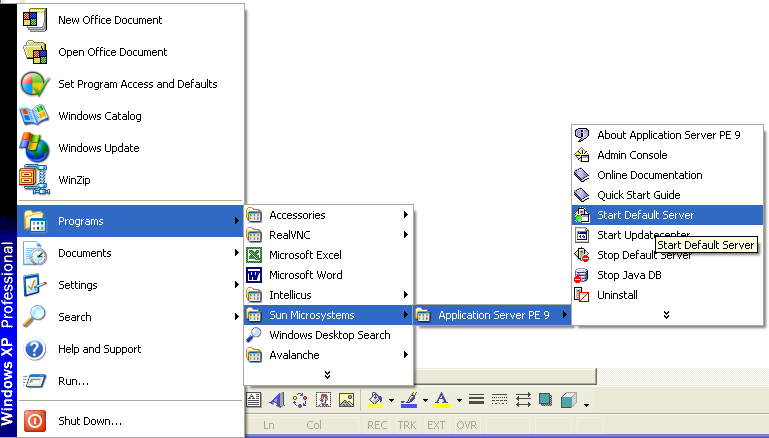 Figure 1: Start the Server
Step 2.  Getting the Admin console
After the server is up and running, open the Admin console.  To get Admin Console, click
Start > Programs > Sun Microsystems > Application Server PE 9 > Admin Console.
It will open Server Application Login screen in a new browser window.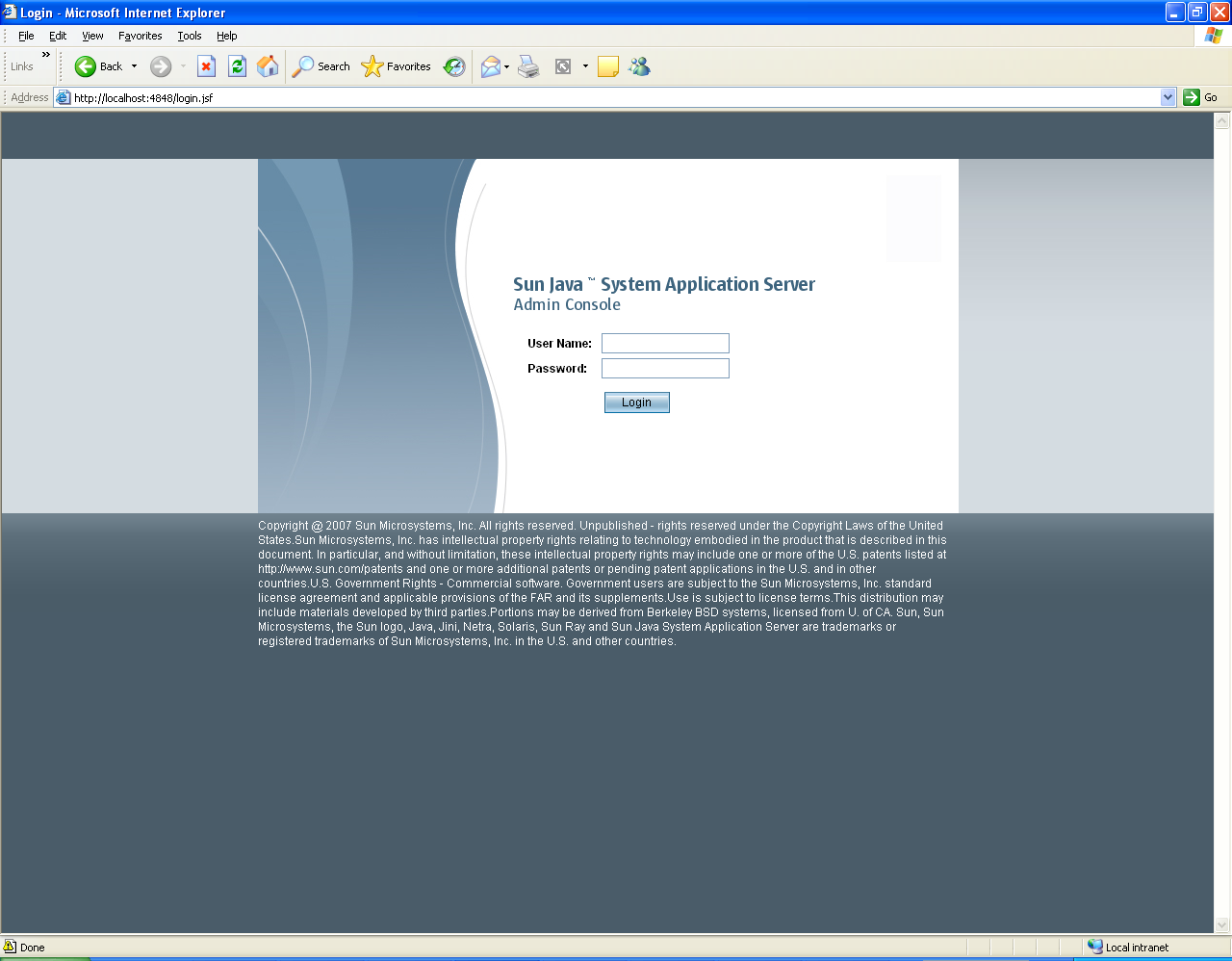 Figure 2: Server Application Login Screen
Specify user name and password.  This should be the one that was specified on the Admin Configuration screen during Installation process.
Click Login button.
Common Tasks page appears.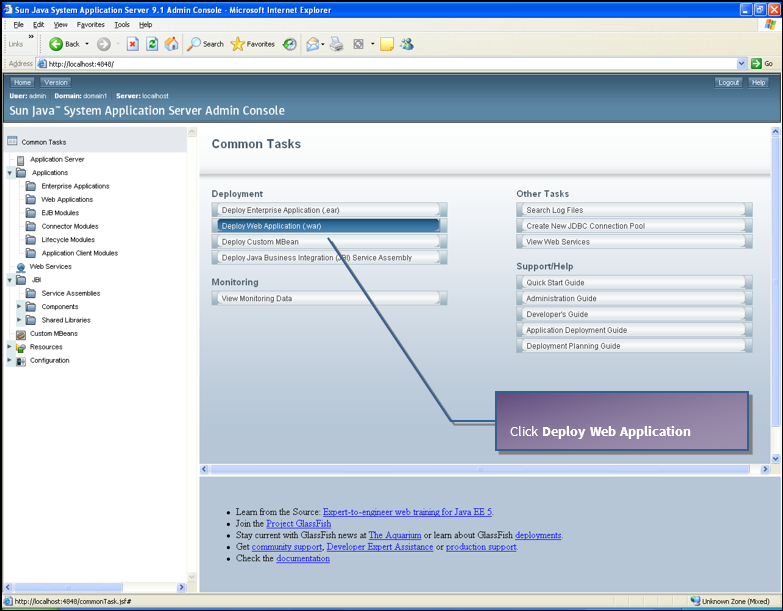 Figure 3: Common Task Appear
Under Deployment section, click Deploy Web Application (.war)
Deploy Enterprise Applications/Modules page appears.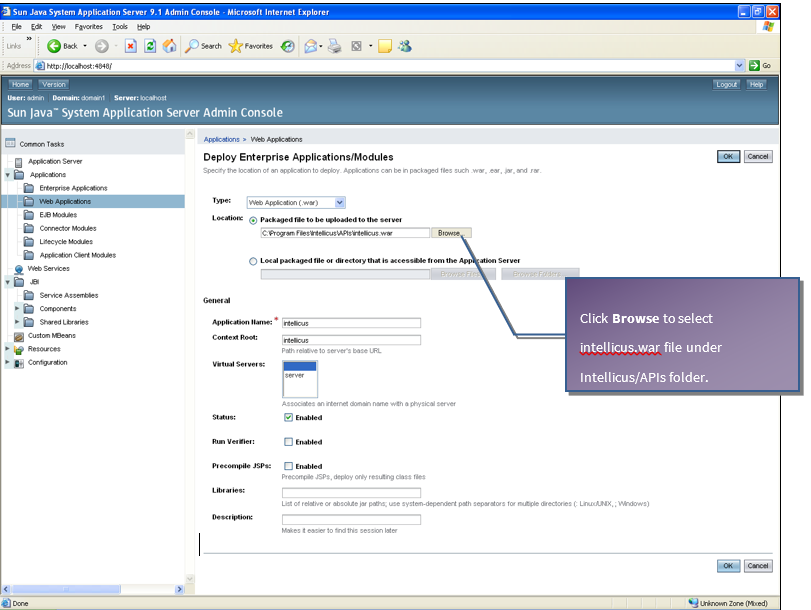 Figure 4: Deploy Enterprise Application
Intellicus.war is located in \Intellicus\APIs folder.  Click Browse to select intellicus.war file located in this folder.
For example, if Intellicus is installed in C:\Program Files, then path of war file will be C:\Program Files\Intellicus\APIs\intellicus.war.
Click OK after selecting the path.
Web Applications page appears.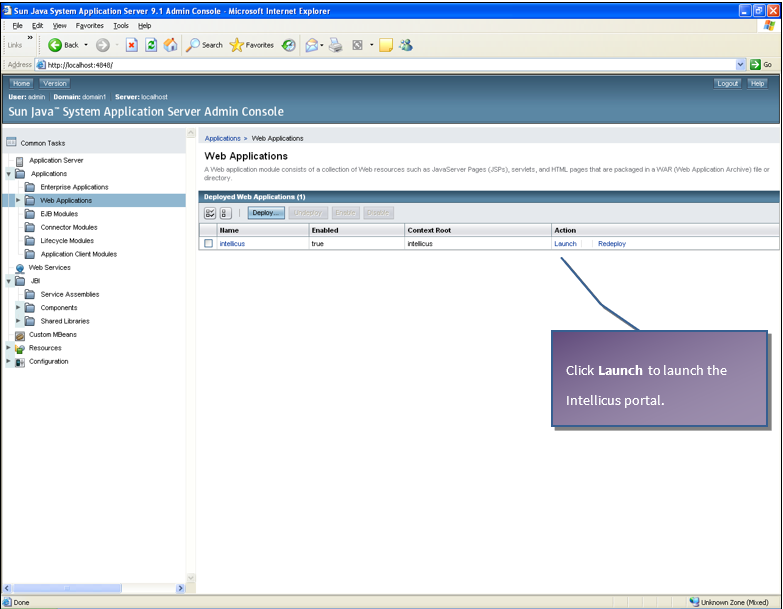 Figure 5: Web Application
Click Launch link under Action to launch the Intellicus web Portal.
Specify following URL in address-bar of a browser as per following syntax to access the application.
http://MachineIP:Port/intellicus .
MachineIP: IP of your machine where Intellicus portal is deployed on SunOne is running.
Port: Port for SunOne Application Server.  Port number 8080 is default for oracle application server.