Intellicus Server supports multiple database connections. A database connection needs to be configured for Intellicus to fetch data for reports and to access metadata. You need to have Super Administrator privileges to be able to setup database connections.
Hive, a data warehouse infrastructure is built on top of Hadoop which provides tools to enable easy data summarization, Adhoc querying of large datasets stored in Hadoop files.
Note:  The license should contain the tag as "Big Data" for creating Hive Connection.  Under Administration>Configure>License "BigData" shall be available.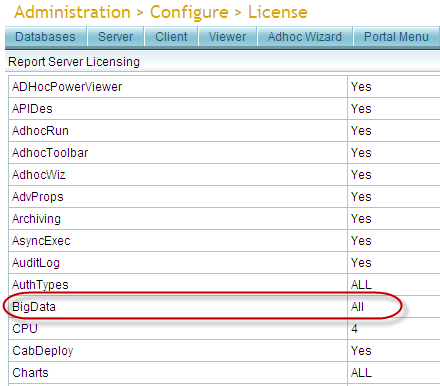 Figure 1: License tab showing Big Data.
About Database connection
Using Intellicus Database configuration screen you can work on connections.
To get Database connections page click Navigation > Administration > Configure > Databases.
On this screen, you can
Add a new database connection
Update an existing database connection
Remove an existing database connection
Test a database connection's validity
The already available connections are listed on the left of the Databases page.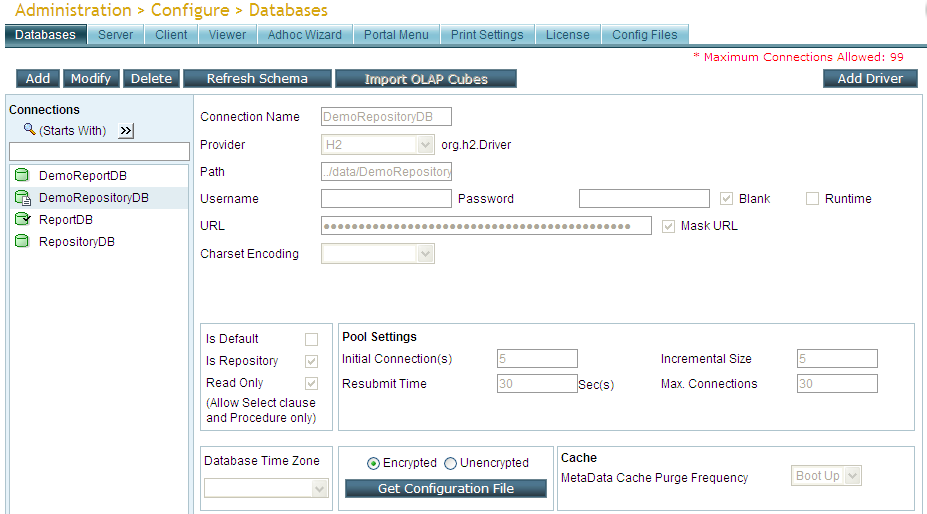 Figure 2: Connection Configuration page.
Filter list of existing connections
List of connections can be filtered by:
Starting character (Starts with)
Characters that appear anywhere in the connection name (Contains)


Figure 3: Filtering list of connections
On Connections page, check the option on right of 

 .
To get the right option there, click

 and select Start with or Contains.
Specify character(s) in the textbox.
The list will be filtered (not case sensitive) as per the criteria.
Buttons on the page
Add: To start configuring a new connection.
Modify: To modify selected connection.
Delete: To delete selected connection.
Refresh Schema: To manually refresh schema of the selected connection.
Import OLAP Cubes: For OLAP type connections, open the dialog to import cubes.
Adding a Hive Connection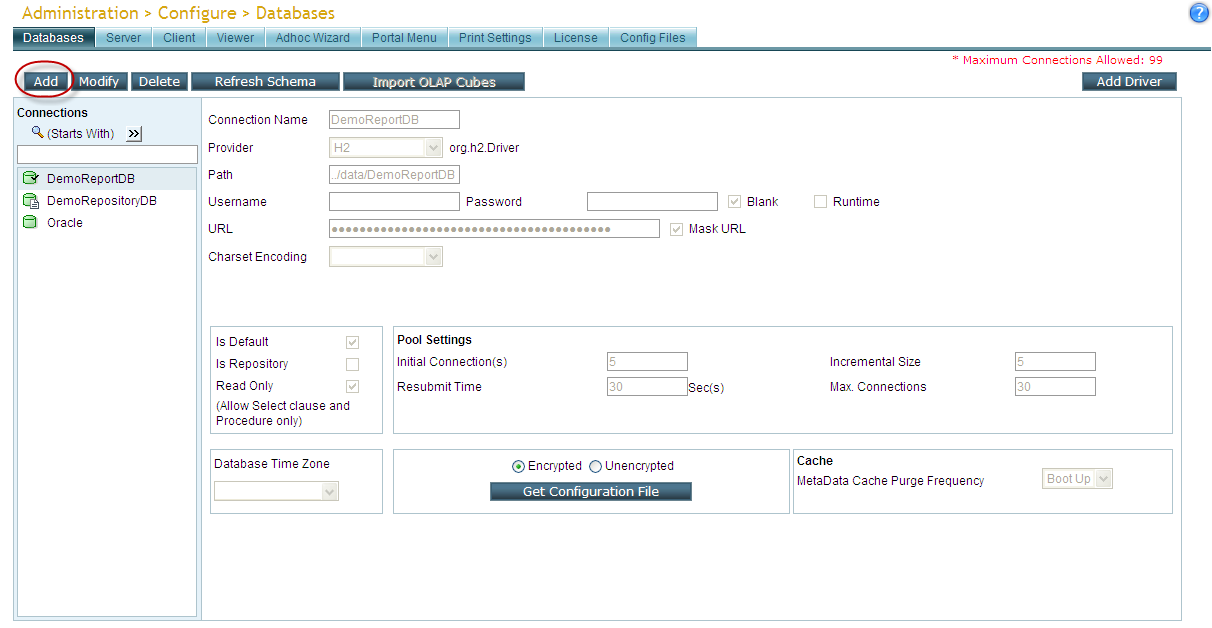 Figure 4: Adding a connection
Click Add
Click Test button to test the validity of the connection detail.
Click Save
Fill in the information.
Connection Name: A connection is uniquely identified by its Connection Name.  The name will be listed in Connection related dropdowns across the application.  Users who design query objects and reports will select a connection they want to use to fetch report data.
Provider: A Provider is a set of libraries that communicates with a database.  Intellicus supports all popular databases.  Select the provider from the dropdown that will be used by this connection.  The driver class that will be loaded for the selected provider will be displayed next to the dropdown.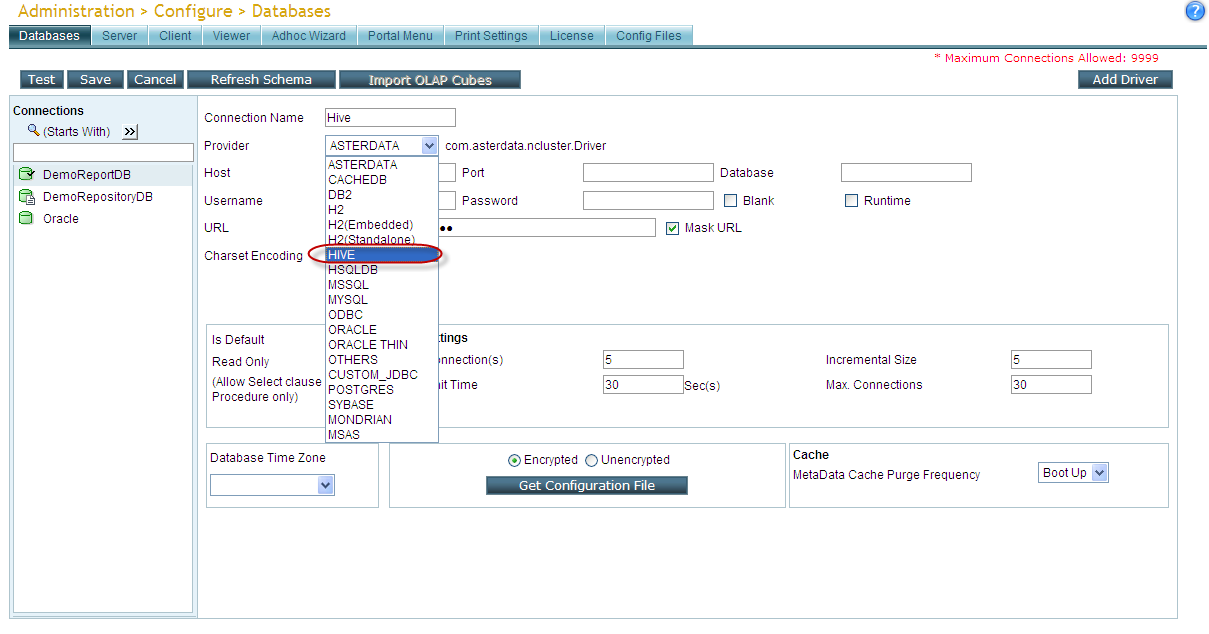 Figure 5: Select the Provider as Hive
Driver Version: Presently 0.5.0 is supported.
Host: The IP or name of the machine where database is installed.
Port: The port at which database server listens.
Database: Specify name of the database to connect to.
Default: Check Is Default checkbox to use this connection as the application default data connection.  Unless specified exclusively, application will use default connection to fetch report data.  This connection will be selected when you select (default) in Connection dropdown across the application.
Read Only: User may create an SQL while working with the application. To keep your database safe against any accidental or incorrect execution of any Create, Update or Delete queries, check Read Only checkbox to make sure only SQLs having read operations are executed on this connection.
Note: Intellicus does not support Hive as a repository.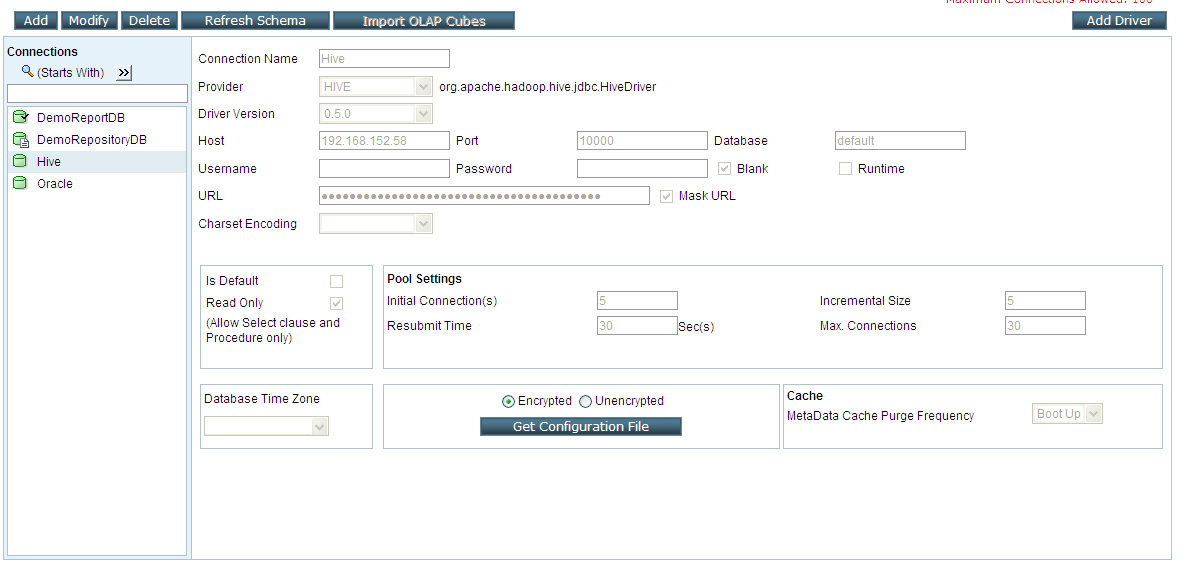 Figure 6: Hive connection added
Click connection name to view its complete details.
Once the database connection is created it can be used to create report entities like query objects, report objects etc.