Let us look at the Query Object Editor in Intellicus. Below are the main sections that enable to design a query object.
Editor or Transformation area – the central area of the Query Object Editor that represents the design of the current Query Object
Steps Selector – the left pane from where you can drag required steps to design the Query Object and drop on the editor
Properties tab – the bottom left tab where you can edit properties of any selected item on the editor
Result tab – the bottom right tab where you can view data result set processed up to currently selected step
Button palette – Action buttons on the top menu for CRUD operations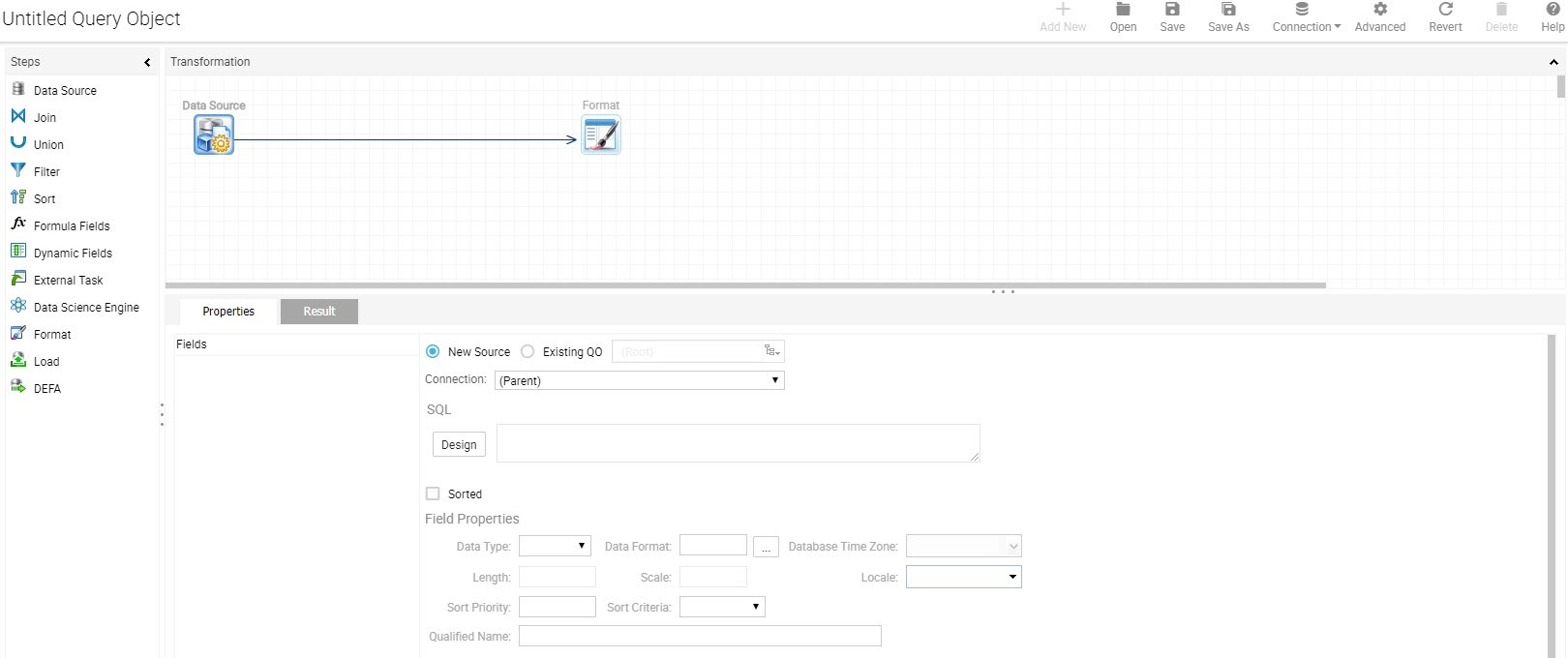 Figure 1: Query Object Editor
Editor section is a plain canvas.
You can give a name to your Query Object by double clicking untitled Query Object text at the top of the screen.
When you add a new Query Object, you get the already created two steps – Data Source and Format on the editor.
An edge line joins the two steps, with an arrow depicting the flow of data.
You can select a new step from the step selector and drag it on the editor and then join the step with another. Draw the joining line in the direction of dataflow. You can also double-click the step to place it on the editor.
You can also directly drop a step on an existing edge line, to insert the new step between the two existing ones joined by that line. For example, to insert a filter step between Data Source and Format, drop the Filter step on the line.
You can have multiple Data Source steps in a Query Object.
Based on standard data processing rules, some steps can take multiple inputs.
For example, a join step can take two inputs and a Union can take more than two inputs.
At each step you can select the Result tab to see the result data set up to selected step. This is a sample data set and may not be complete data.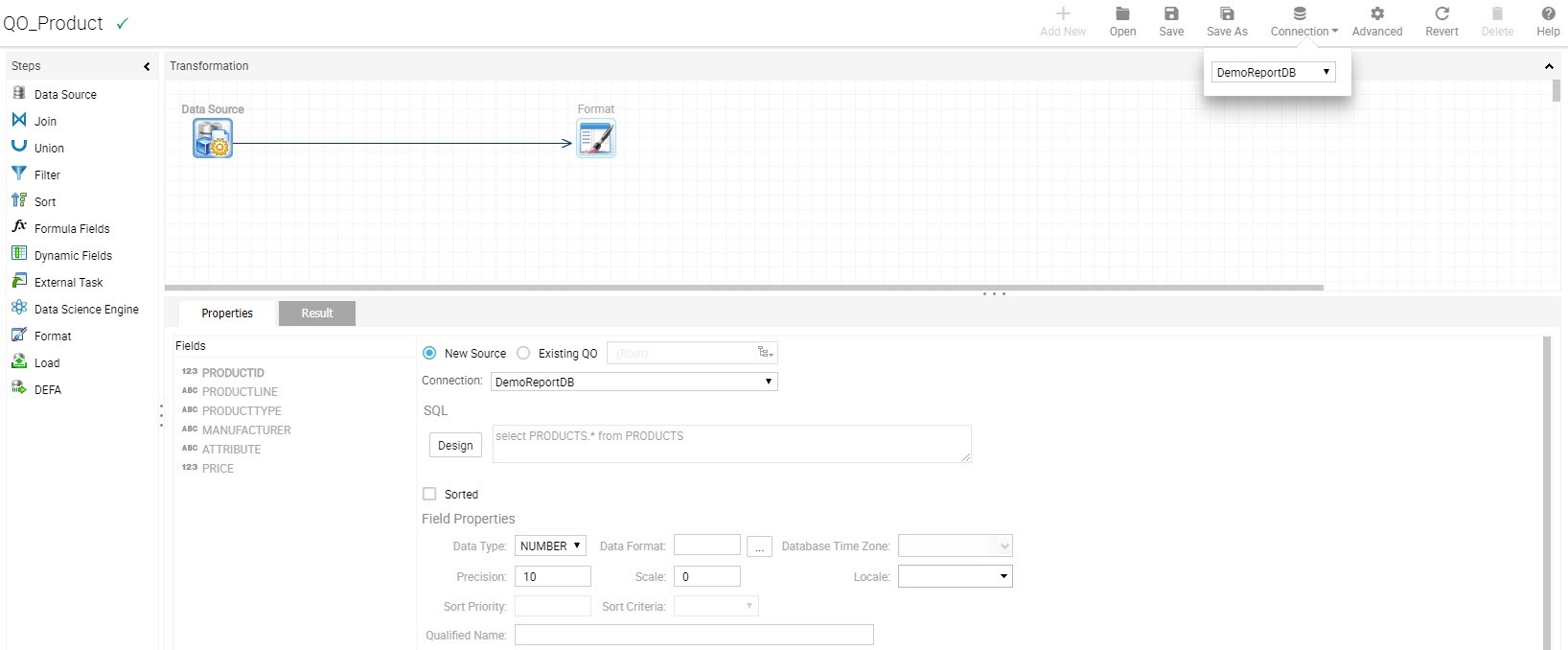 Figure 2: A sample Query Object
Note: While designing query objects, use of reserved keywords in SQL Query (for column names/aliases) is not allowed. This is applicable for both, SQL queries as well as stored procedures.