After saving the analytical object, click the Build button to choose either Full, Incremental or Consolidated build (as explained under Menu Actions). The Build Status bar is shown on top of the cube build summary screen.
Once you click the Build Status bar, you see the below details:
Log entries of current data processing details by Report Engine
Status: Building, Error, Completed
Size on Disk
Time elapsed from initiation
An eraser icon  to clear the logs from this screen
A Cancel icon  to cancel the background Build activity
Build History shows the build summary of current and previous builds on clicking the Build Status hyperlink that appears on top of the cube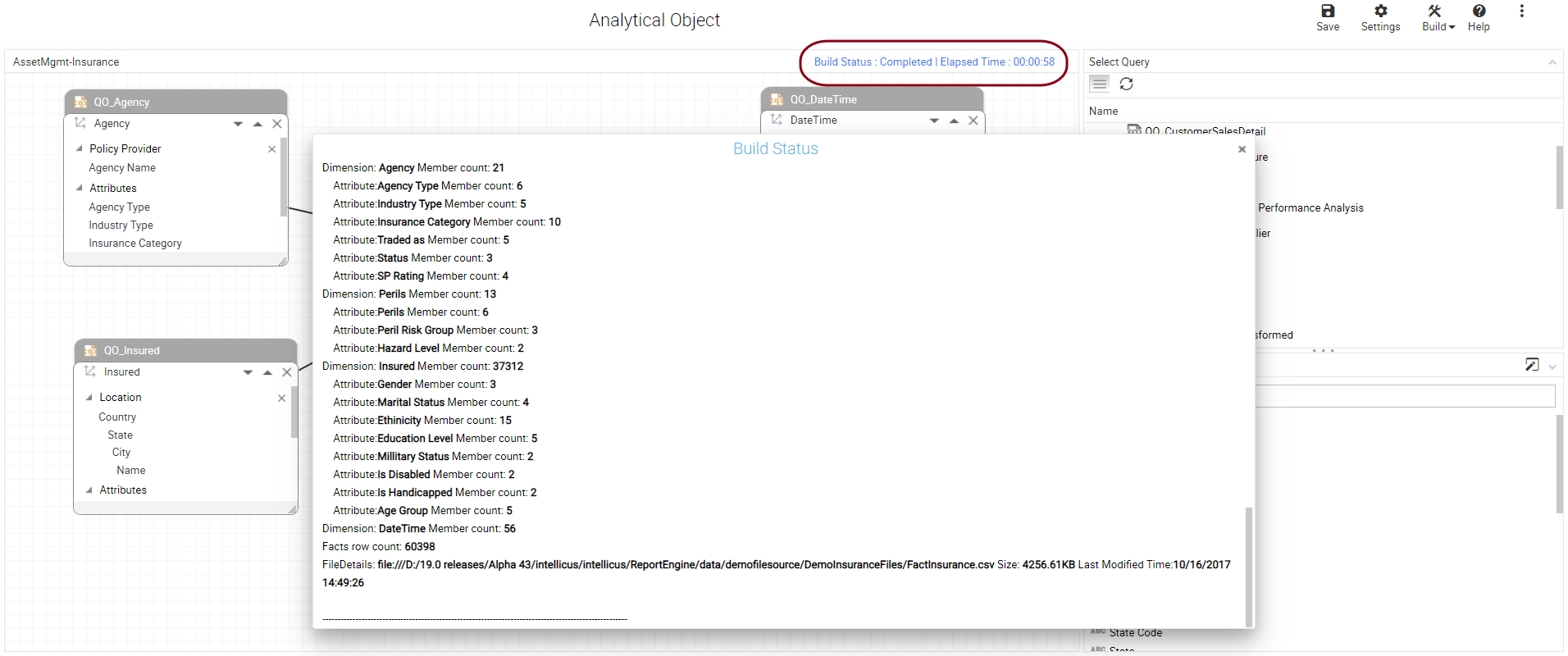 Figure 12: Build Status
When No Build activity is going on, then this bar shows:
Last Build Status
Size on Disk
Time elapsed in building last cube
Note: Any change made to the analytical object requires re-building of the cube.