Dashboards display business information arranged on a single screen so that it can be viewed and monitored at a glance. With Intellicus' interactive dashboards, you can achieve granular, parameter-driven and personalized insights of your data. Dashboards help organizations visualize real-time business data, monitor overall performance and make informed business decisions.
You can design, edit and save dashboards if you have Write permissions on dashboards. Any user who has Read or Execute access rights can view the dashboards. These access rights on dashboards are provided by the super administrator.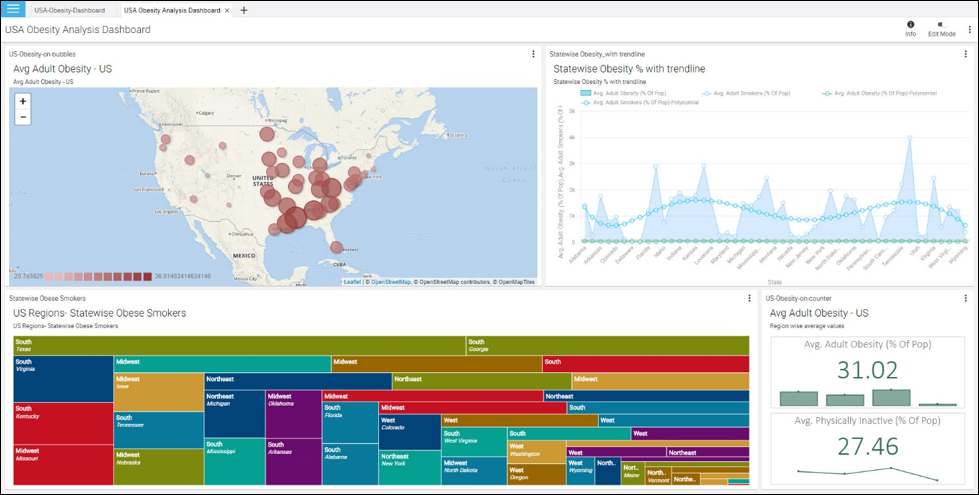 Figure 1: A sample Dashboard in Intellicus
Key Features
Here are some of the key things you can do with Intellicus' dashboards:
Drag and drop the reports and widgets (already created on the Dashboard Widget screen) on the dashboard. Reports include smart, ad hoc, standard and high speed. Widgets get automatically created when you drop a report on the dashboard.
Link items in one widget to other widgets. When you click an item in a widget, the linked widget's data will get refreshed.
Add Placeholders like Rich Text Editor, Slideshow and External URL onto the dashboard.The rich formatted text along with images and tables can be used to create a customized dashboard. You can add multiple widgets from multiple categories in the Slideshow placeholder. You can also insert an external URL to view the web site on your dashboard.
Filter the report data by choosing parameters to see the changed visualization on dashboards.
Intellicus' dashboards are available in two modes: Edit and View. We will discuss the various operations in these modes in detail in subsequent sections.
Select the dashboard you wish to view upon login by adding them to preferences.
Save the dashboard for future reference or to share with other users.