Use Add/Remove Programs window in the Control Panel to uninstall DEFA.
Click Start > Control Panel > Programs and Features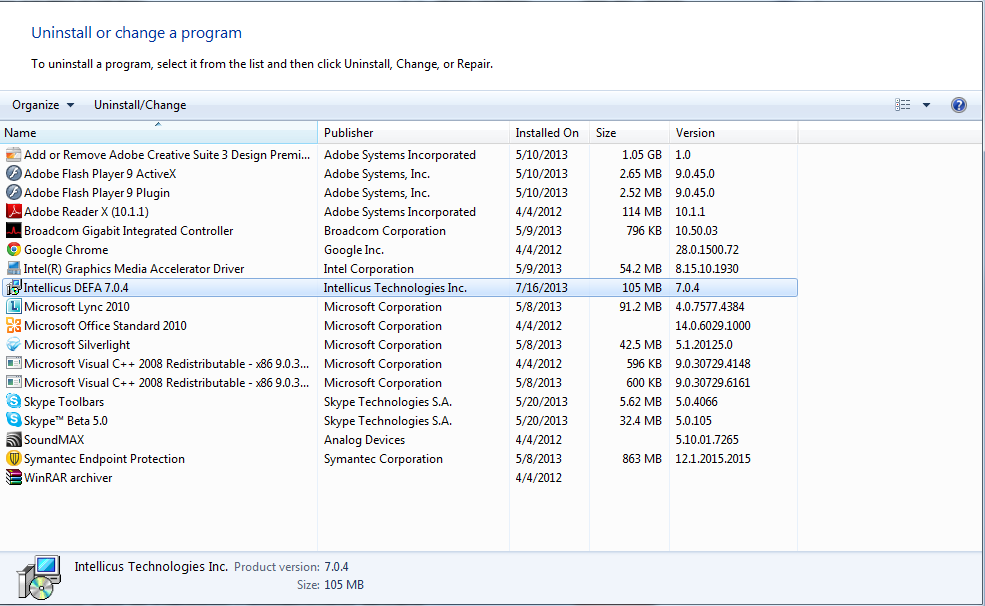 Figure 13: Uninstalling Intellicus DEFA
Select Intellicus DEFA <version> and click the 'Uninstall/Change' button.
The dialog box Welcome appears, as shown in the figure below.  Select Remove and click Next. The Confirm Uninstall screen appears.  Click OK to start uninstall process.
Tip: You can also start uninstall process by clicking Start > All Programs > Intellicus > IntellicusDEFA > Uninstall DEFA.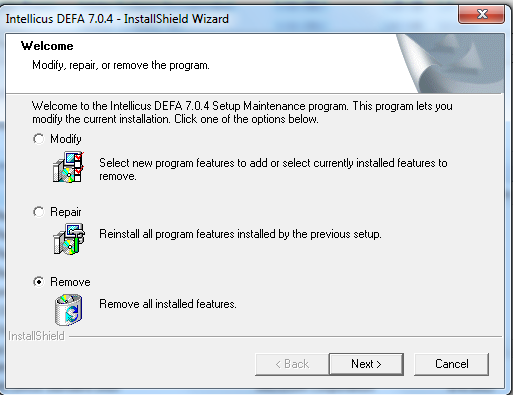 Figure 14: Modify, Repair, or Remove Program
Note: You can modify, remove or re-install DEFA.


Figure 15: Uninstall Confirmation
Click Finish upon completion of uninstall.