On the iPackager home screen, Click Save As (inside ellipses). The Save Configuration File screen appears.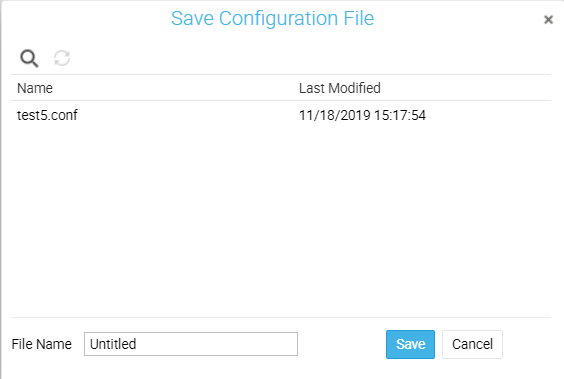 Figure 7: Saving a configuration file
While saving the configuration file for the first time, click Save and provide name of the configuration file. The file is saved under <Intellicus_Installation_Location>/Jakarta/webapps/Intellicus/client/config/ipackager/conf
It is always a good practice to keep saving your work. Click Save to save changes to your configuration file.
Click Cancel to exit.