In a hosted environment different customers or users can subscribe to different editions/products of Intellicus so as to have variant features and capabilities. The site administrator (Super Admin) should be able to assign different editions to be used by different customers in a restrictive manner, based on commercial goals.
With sub licensing, Intellicus provides a platform to its customers for re-distributing Intellicus features as well as capacity in a controlled and managed way across organizations. This feature is enabled for a SaaS based environment.
To deploy the SAAS based license file,
Click Navigate > Administration > Configure > License.
Click Browse to locate the SAAS based license file. Click Deploy License.
Re-start the report server.
Login to Intellicus portal.
Click Navigate > Administration > Manage Users > Organization > Add. The New Organization screen appears.
In a SaaS scenario, a global license defined by a generalized license can be overridden by sub licenses defined for various "products". So each sub license will represent a unique product within Intellicus.
In a SaaS enabled environment a site admin can subscribe to multiple products, date after which product subscription expires and enforce the maximum number of allowed named users/ concurrent requests in the organization. If the subscription expires, the organization will either suspend or fall back to some other product.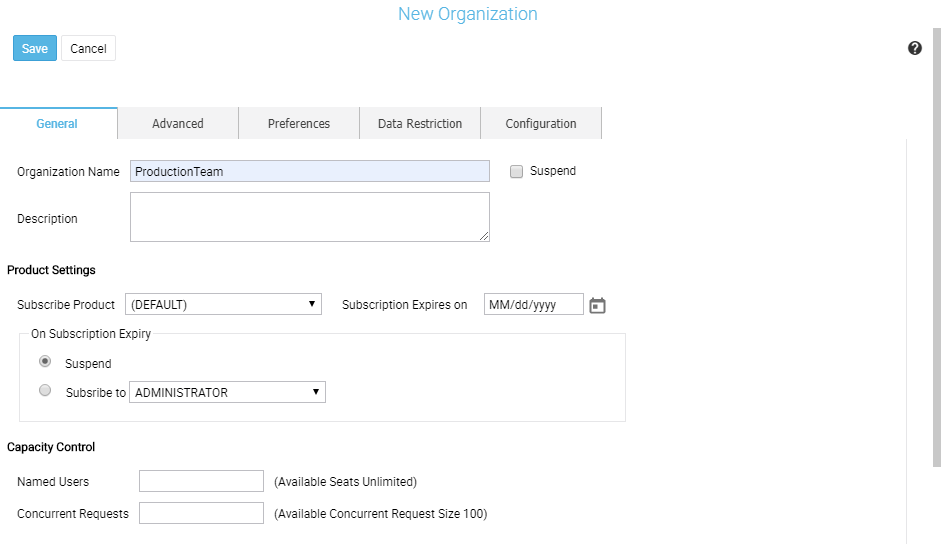 Whenever a SAAS based license file is deployed, a tab named Configuration is enabled on the New Organization screen while adding an organization.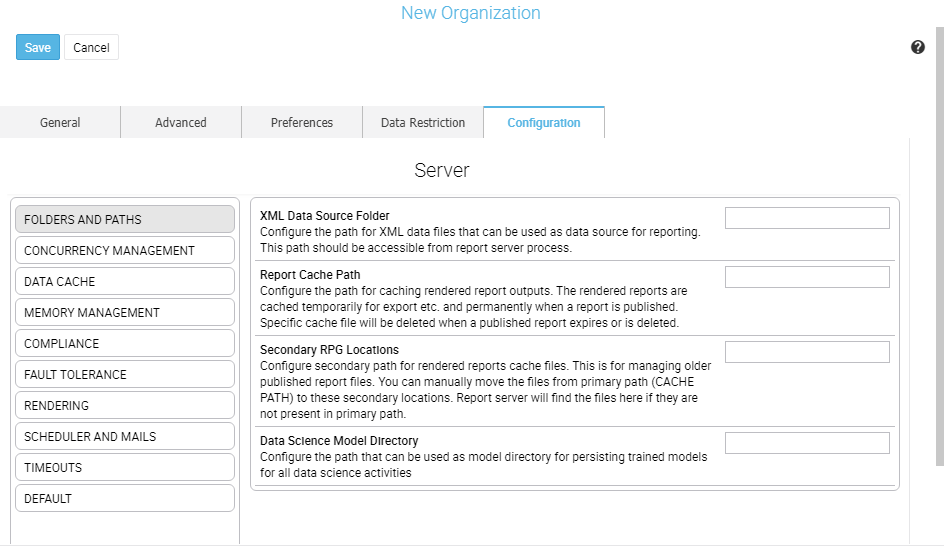 Enter the required details for the organization as discussed under Configuring Report Server section.
Click Save to save the details.