Users can collaborate on a Published report.  User can open a published report in HTML to view and comment on it.
A report that you have to approve before it is published will appear in your Pending Reports list.  You can open such a report from the list to view and provide your comment, or comment and also approve / reject the report.
Users having Run and Publish rights can add comments on any of the reports that they have run.  While adding a comment, one can also select the users who would be allowed to view the comment.
The following table summarizes the buttons used along with the specified actions:
| | |
| --- | --- |
| Button | Action |
| | To add a comment. |
| | To view comments. |
| | To refresh the View Comments window. |
Adding Comments
Comments are added when the report is being viewed in HTML Viewer.
While in HTML Viewer, click

 button. An Add Comment window will open.
Type in the comments.
To select the users who can view the comments, click 

and then select the check box against the users you wish to give access to.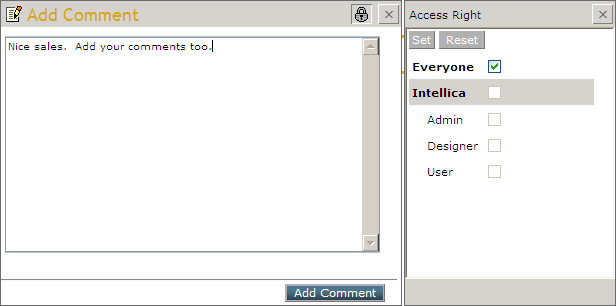 Figure 1: Add comment window
To save the comment, click Add Comment button.
Viewing Comments on Saved Report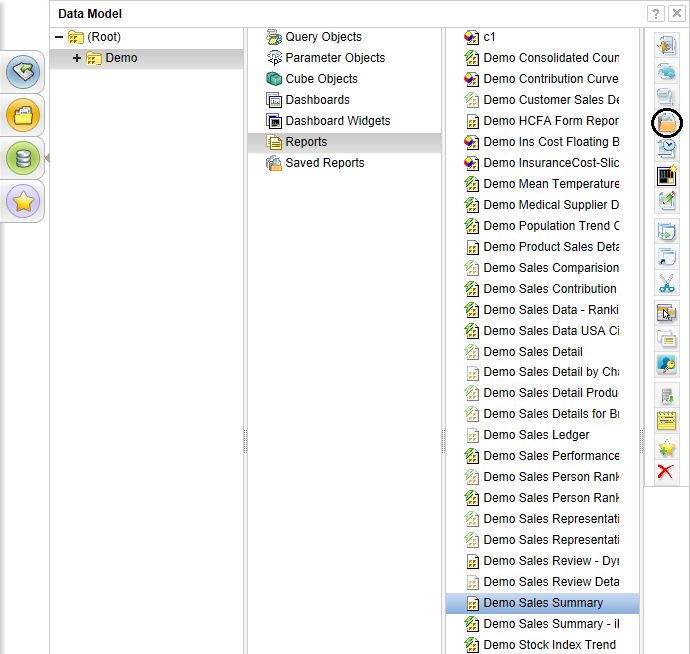 Figure 2: Publish button on report list page
From Data Model, navigate to the folder where the report is deployed and select the report.
Click   Report will be listed on Saved Report List page.


Figure 3: Toolbar on Published report
3. There may be multiple published instances of the report. Select the report to open a toolbar.  Click 

Comments that you are authorized to view for the report will open in Show Comments window.


Figure 4: Viewing comments
Viewing the report and adding comments on it
The step 1 is the same as explained under Viewing Comments on Saved Report List.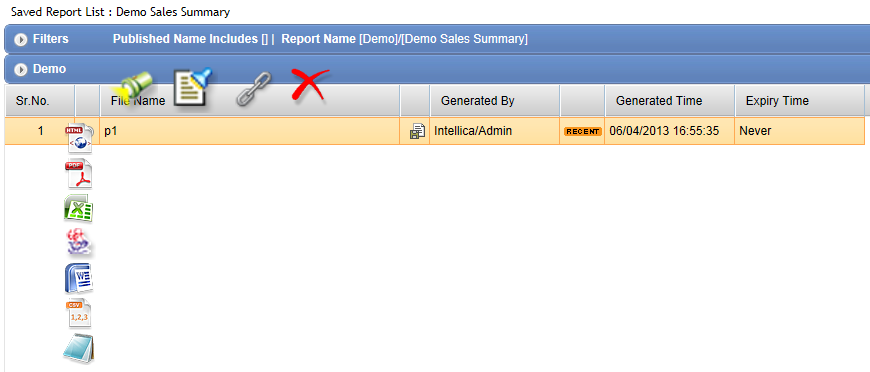 Figure 5: HTML button to open the report
To open a published (saved) report, click 

 representing HTML Viewer.  The report will open in HTML Viewer.
Deleting Comments
For security reasons, Intellicus does not allow deleting comments made on its reports.