To get a list of published reports, click List Published Outputs as shown in the image below.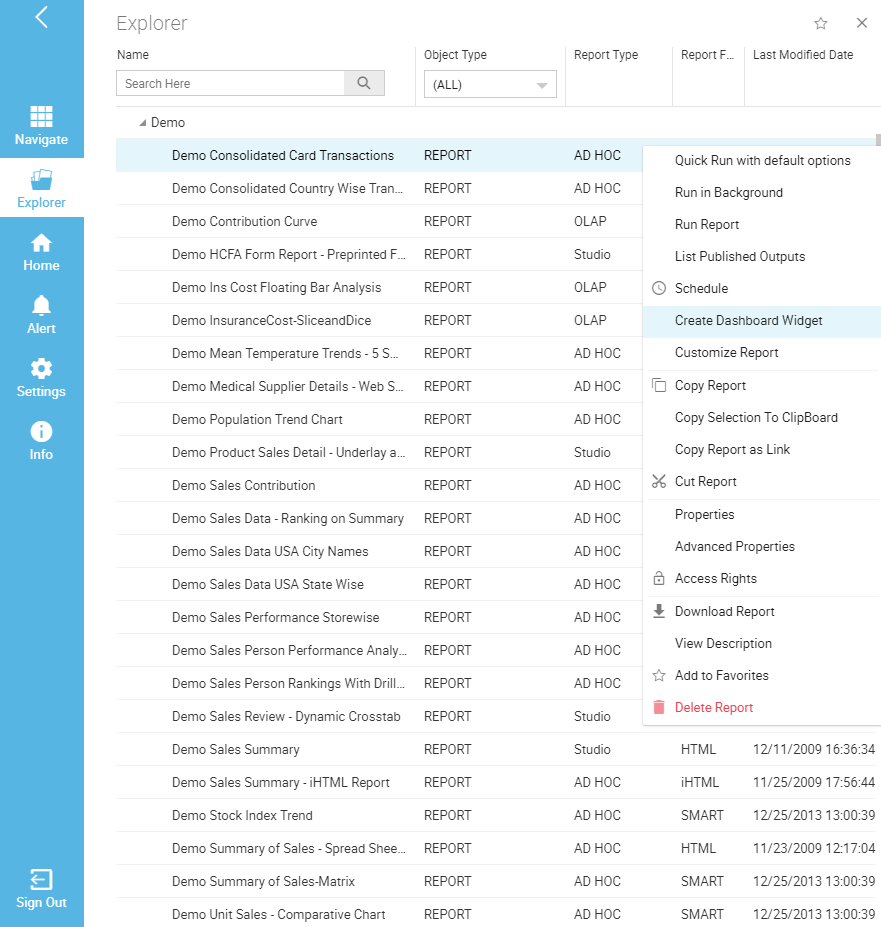 Figure 28: Getting a list of Published Reports
Published reports page
Use this screen to get a list of published reports. You can select a published report and view report output. You can also view comments given on the published report as well as delete it. If a report needs to be approved before it is published, then from this screen, you can approve, comment or reject the report.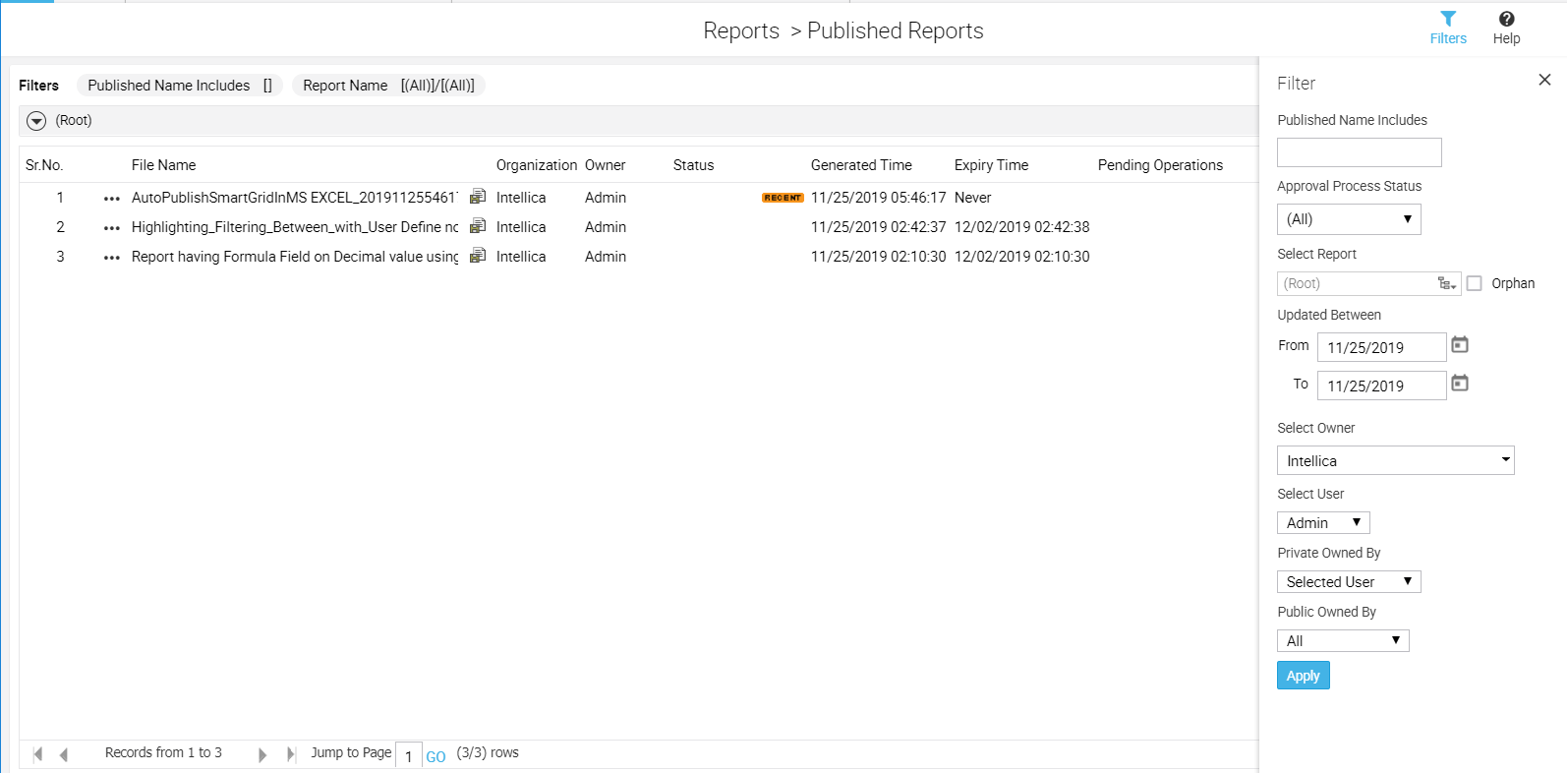 Figure 29: Published Reports
You can filter the published report list by Published name, date range of publishing and report name.