Below are the steps on how to change the port number when Jakarta Web Server is used.
The port number information is stored in server.xml file.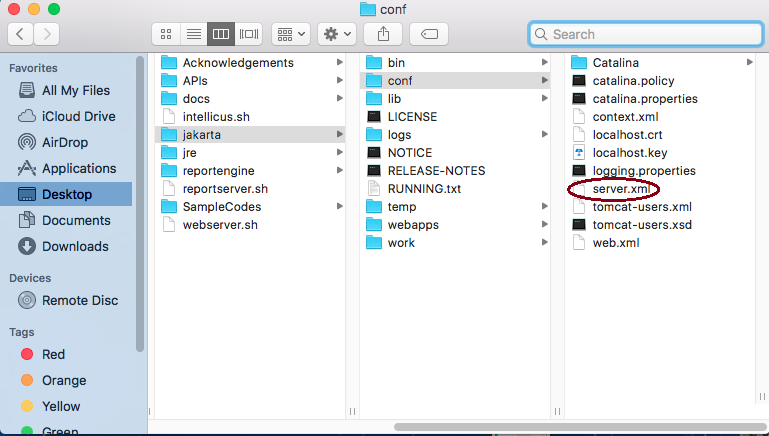 Figure 8: Location of server.xml
To change the port number:
Open server.xml in a text editor.
Change the value of Connector port in server.xml file to a port number that is free. For example, 7070, 8899, and so on.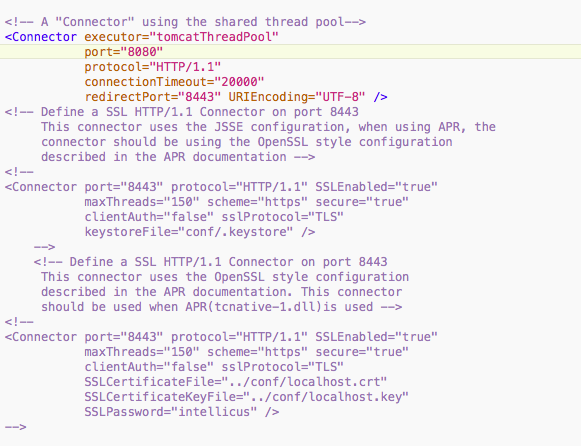 Figure 9: Changing the port number
The port number 8080 is the default port number.

In server.xml, there are connector tags to enable SSL against respective certificate key. You need to configure connector port from server.xml against the respective certificate. Below is a sample code that needs to be un-commented from server.xml to configure such https port:
<!–
<Connector port="8443″ protocol="org.apache.coyote.http11.Http11NioProtocol"
maxThreads="150″ SSLEnabled="true">
<SSLHostConfig>
<Certificate certificateKeystoreFile="conf/.keystore"
type="RSA" />
</SSLHostConfig>
</Connector>
–>
Save the changes.
Restart the web server. The Intellicus Login screen appears.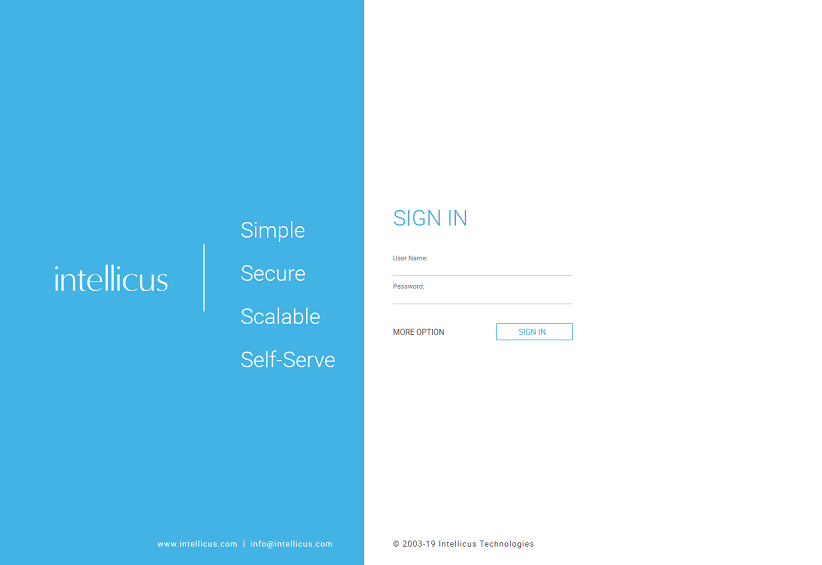 Figure 10: Login details
The following default login credentials are provided by Intellicus:
User Name: Admin
Password: Admin
Organization Name: Intellica
((Click MORE OPTION to select any organization other than the default.)
Click SIGN IN button.
It is recommended to change default password of Intellicus URL after the first login.
NOTE: You can change default password upon logging in to Intellicus application (from My Preference page).