The DEFA setup is available in a zip file. You need to unzip this and run 'IntellicusDEFA<version>_win<architecture>.exe' file.  This invokes the installation wizard that guides you through the installation process.
Figure 1 shows the Welcome Screen.  Click the Next button to proceed.  License Agreement screen appears.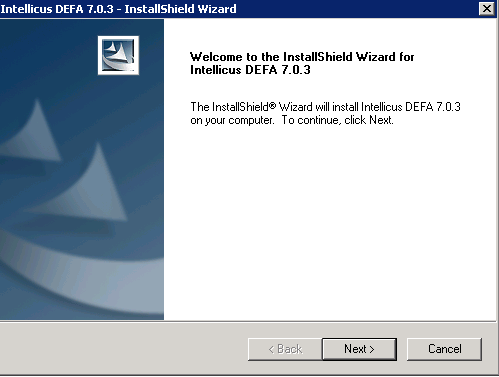 Figure 1: Welcome Screen
Figure 2 shows the License Agreement screen.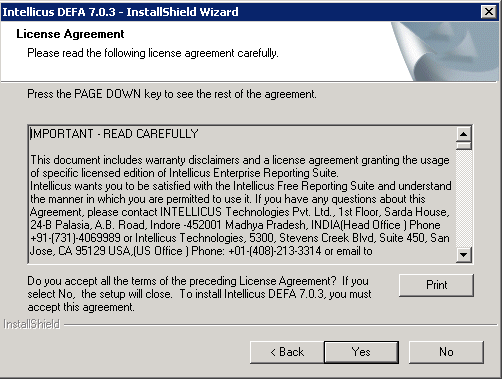 Figure 2: License Agreement Screen
Read the License Agreement.
If you agree, then click Yes button to proceed to the Customer Information screen.
Figure 3 shows the Customer Information Screen.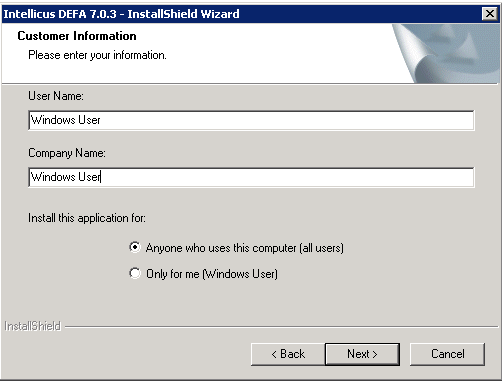 Figure 3: Customer Information
User Name/ Company Name
Please specify the User Name and the Company Name.
User has an option to install this application for use by either all users (Select Anyone who uses this computer) or only by the administrator (Select only for me).
Click Next to move onto the next screen.
Tip: To abort the installation process, at any stage of installation, you can click the Cancel button.
Figure 4 shows Installation Options screen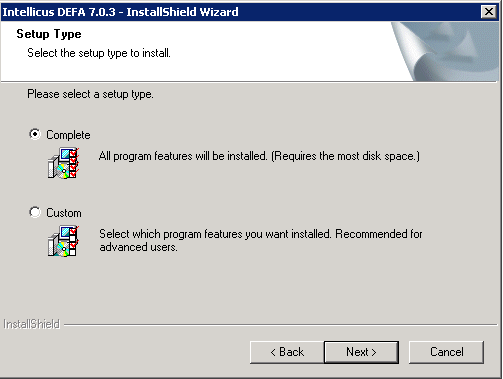 Figure 4: Installation Options
Complete Install
Select this option to:
Install the DEFA component.
Install DEFA at the default location set in the installation program.
Custom Install
Select this option to:
Install the DEFA component.
Select the location to install DEFA.
Click Next to proceed to Installation Location screen.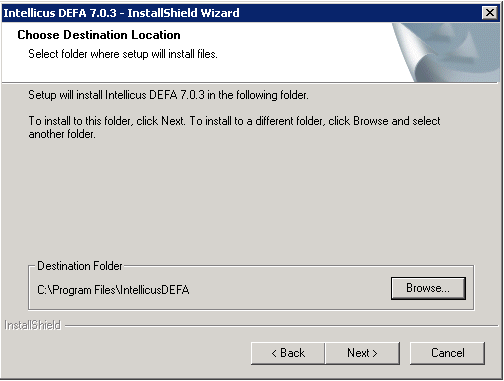 Figure 5: Option to change the destination folder
By default, the application is installed at path: C:Program FilesIntellicusDEFA.  User has the option to either go with the default destination location or specify a different destination (installation) location.  Click Browse and specify the destination location to change it.
When you click Browse button, Choose Folder screen appears.  On this screen, you may specify path in the Path area.  If you do not remember the path, you can also select it from Directories area.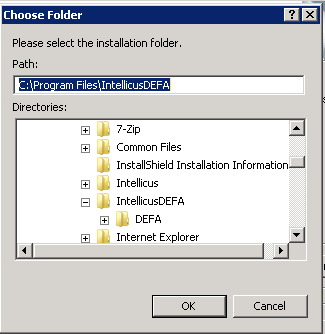 Figure 6: Specifying Installation folder
Specify path in Path area or select path by double-clicking and opening respective folders within Directories area. Selected path will appear in Path area.
Click OK to select the path for installation.  Click Next to go onto the Select Features screen.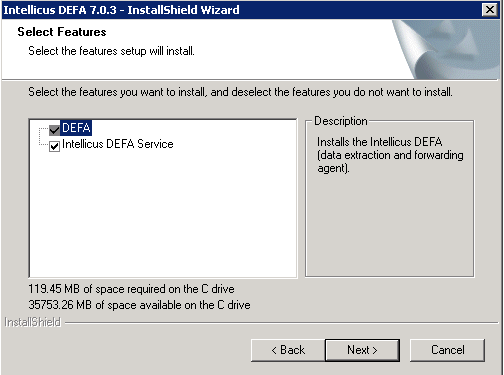 Figure 7: Select one or more components to install
Tip: Select Components to Install screen also displays the required and available hard disk space for the selected components. You can utilize this information to judge the system requirements.
Select DEFA component and click Next to proceed to Ready to Install the Program screen.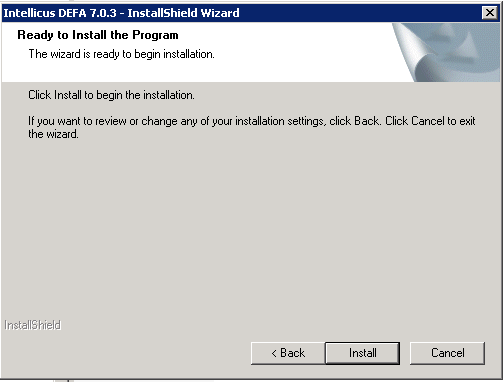 Figure 8: Review the installation preferences screen
Verify the information that is provided.  Click Back to go back and change any settings if required.
Click Next to go onto the Installation Progress screen.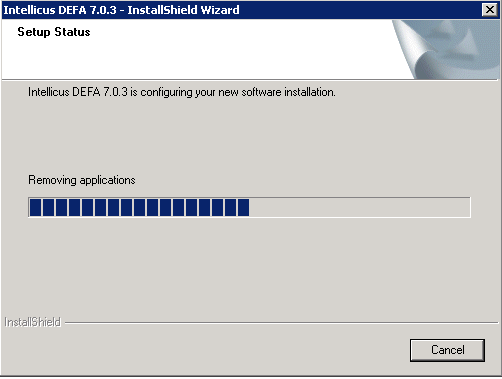 Figure 9: Installation Progress screen
After the installation is complete, InstallShield Wizard Complete screen will popup.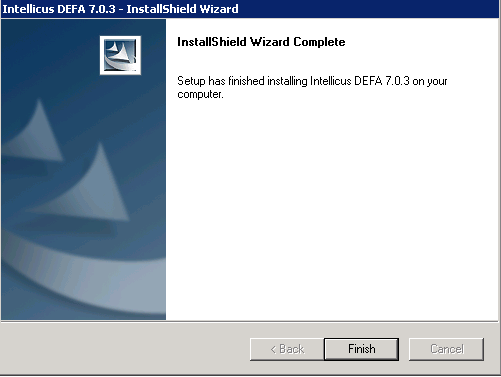 Figure 10: Installation Wizard Complete
Click Finish to complete the installation of the DEFA component on your machine.