End Users can select a theme of their choice from User Preferences page of the portal and apply it.
To navigate to the User Preferences page, on the Intellicus home screen, click Personalization > Preferences.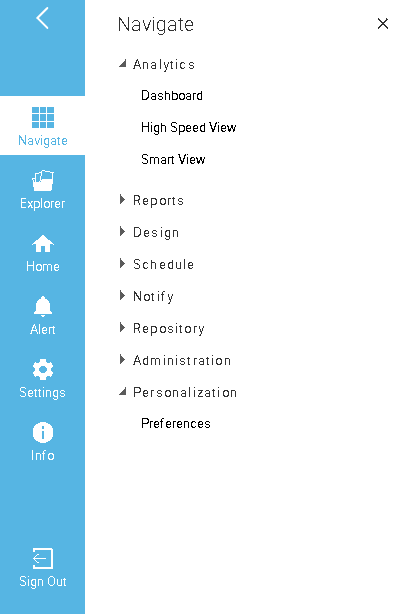 Figure 2: Intellicus home
The below screen appears.


Figure 3: Preferences
Expand User Preferences. On this page, you can select a theme from Default Portal Theme drop-down box. For example, if you select Dark theme, the theme changes as below. After selecting the theme, portal URL needs to be refreshed.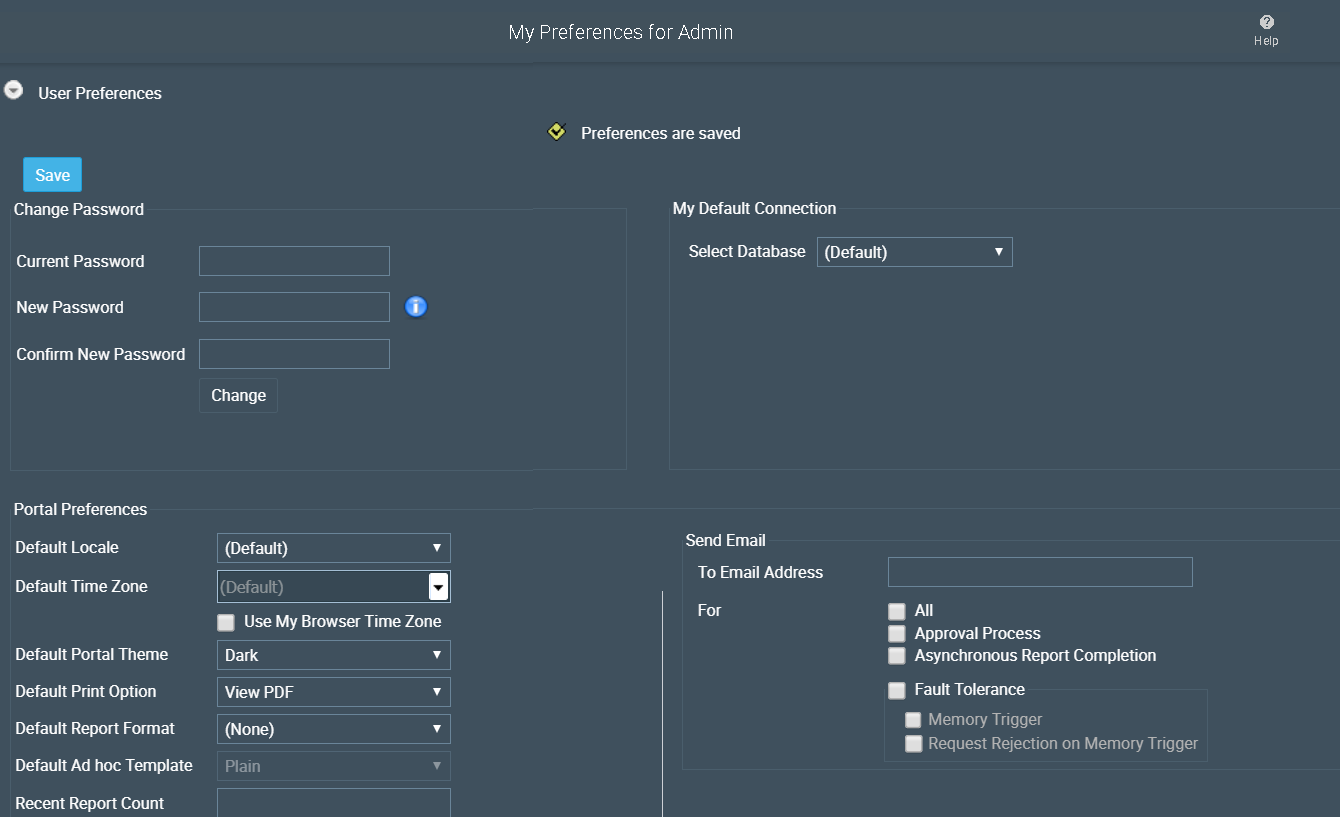 Figure 4: Dark theme selection
Note: If you want the new theme to be the default one, rename existing Default with some other name, and rename theme name folders under Image folder and stylesheets folder as Default. New theme will be treated as Default one. Super Administrators can set the portal theme at user/organization level as well (Manage Users > User/Role > User Preferences).