The steps to setup the daemon script on a Linux box to automatically start Intellicus Report and Web servers at the time of system booting are given below:
Open the Intellicus.sh for editing from Intellicus/APIs folder and specify the home path for Intellicus (the folder where Intellicus was untared). The configuration parameter to be modified is:
Intellicus_home= <path where Intellicus was untared>
Place the Intellicus.sh script file in specific folders as specified below.
The command for Red Hat / Fedora
cp Intellicus.sh /etc/rc.d/init.d/
The command for SUSE and Debian,
cp Intellicus.sh /etc/init.d/
To add this daemon process in system start processes, execute the command
chkconfig –add Intellicus.sh
The daemon process will now start automatically every time on booting the system.
Execute the following command to list the services and to check if daemon is added:
chkconfig –list Intellicus.sh
Reboot the system.
To check if the daemon was started, execute command
ps –ef
This would list all the currently running processes as shown in Figure 8.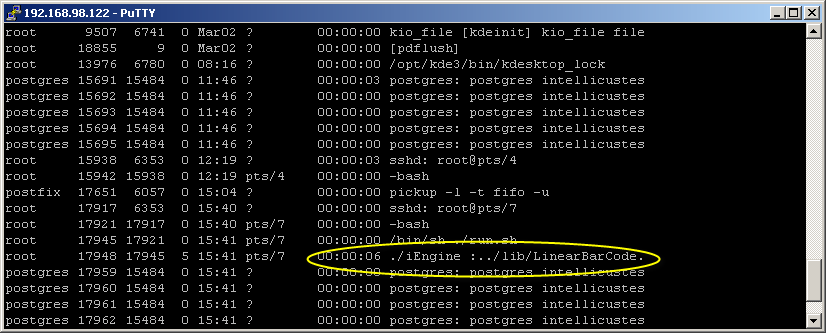 Figure 10: Intellicus Auto Start Status