To start designing studio reports, you must have Intellicus Desktop studio installed on your system. Double click on the setup.exe file to install and during the installation process, select Custom Install and select Intellicus Desktop Studio (32 bit).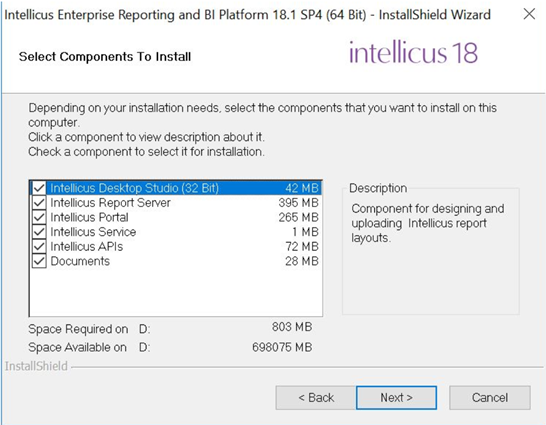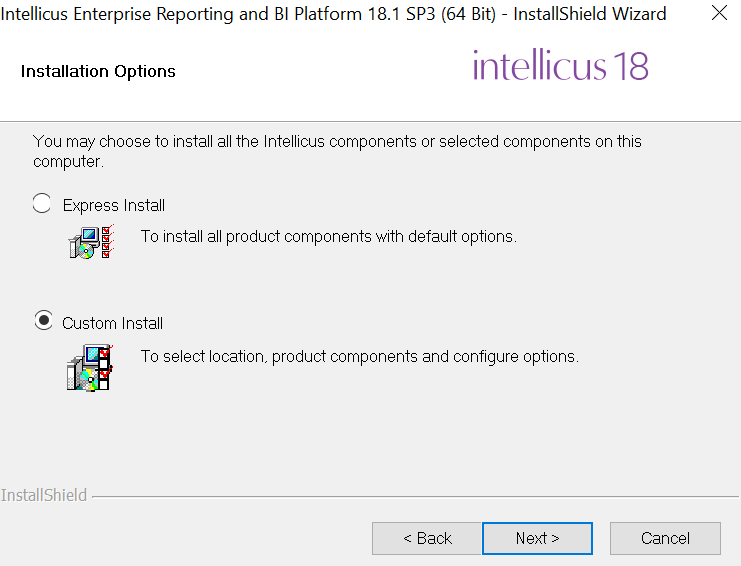 Selecting Custom Install option is only for installing desktop studio version. The web studio version is accessed through a browser, and either Express Install or Custom Install is not required.
Click Next, the computer will take a moment and the installation wizard will load. Follow the prompts to the wizard and this will complete the installation of Intellicus Desktop Studio.
Once Intellicus Desktop Studio is installed, to launch it, the report server must be running. The report server connection is tested before the web or desktop version of studio is launched. In case the report server connection is not established, you must contact the system administrators to verify the status of the report server service. Once the report server connection is available, you will be able to view the tables and the data sources through the desktop or web UI.