You can design a new report template and save it as .irt file or you can open an existing report template, modify, rename, and save it.
To create a new template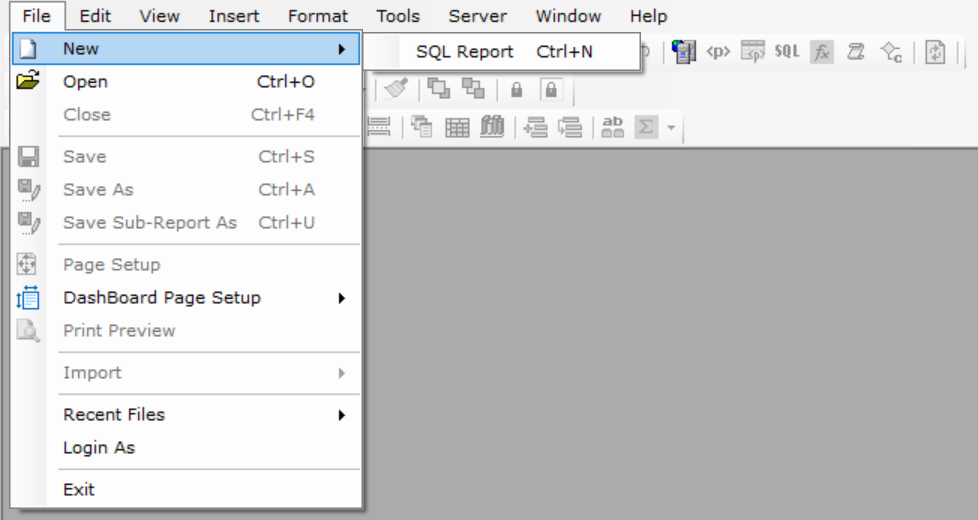 Figure 2: Create New Template
On Intellicus Studio click the File > New button from the toolbar.
Click SQL Report or press Ctrl+N.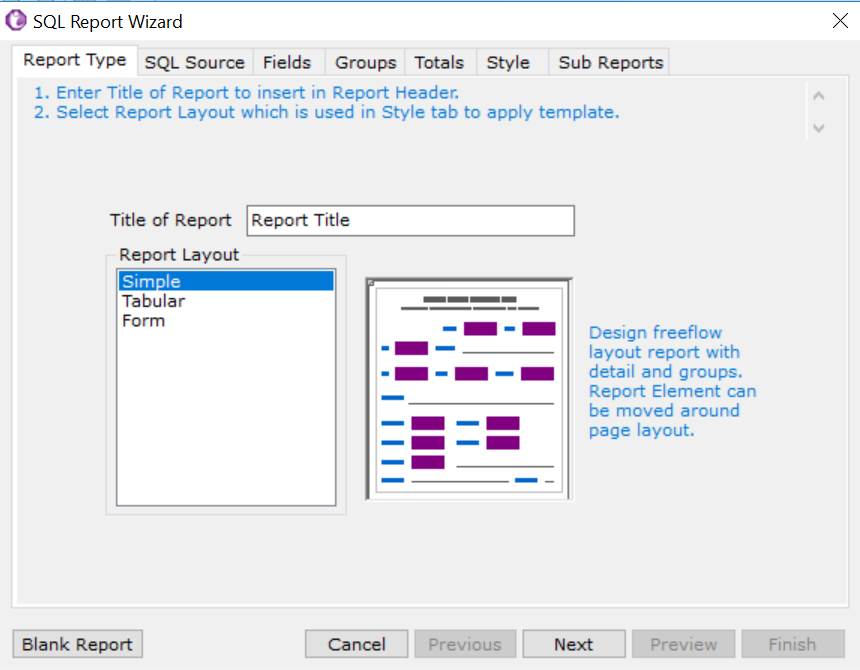 Figure 3: SQL Report Wizard
Click Blank Report. If you have just launched Intellicus Studio and if the Welcome dialog box appears, de-select the Use Wizard check box and click OK.
Design the template.
Click Save As to save the template in the location IntellicuswinclientStudioTemplatesSimpleTabular.
Save the file as type .irt.
Click Save.
The process of creating a template is the same as that of creating a report layout, which involves:
Adding sections
Placing dynamic controls and static controls on different sections of the template
Setting properties of controls, including other activities.
For more information, refer to Desktop Studio – Sections and Control Properties document.
The Report Templates created are stored at IntellicusStudioTemplatesSimpleTabular. To open the Report Templates, perform the following: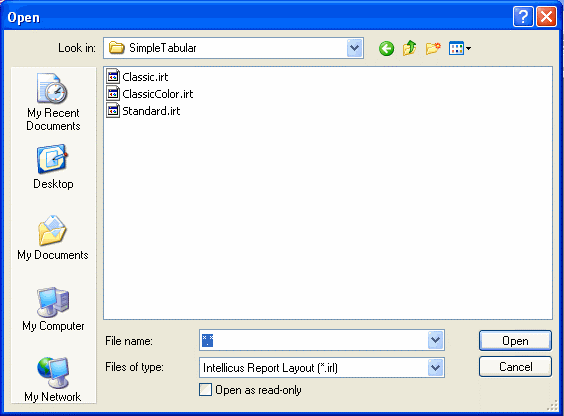 Figure 4: Opening a template file
From the File menu, click Open.
In the File Name text box, specify "*.irt" to get a list of template files available in the active folder.
Browse the folder where template files are stored. Default folder is IntellicusStudioTemplatesSimpleTabular.
From the list, select the file on which you want to work and click Open. The selected file opens in Intellicus Studio.