This is used to provide more than one set of operational parameters and report parameters.  This is one of the very powerful features of Intellicus.  Using Multiset parameters, you can at run time dynamically select the parameter values to run a report.  With MultiSet, you can burst reports to varied recipients in preferred report formats, set different name of organization for different users. You can schedule these reports through a preferred medium as well for varied recipients at the same time.
For instance, if you want to send the same report to some recipients via email, to some via upload, to some you want to share published links, you can achieve it through MultiSet feature in Intellicus.
To do this, click MultiSet.  The Multiset parameters area will open to specify required information about operational parameters and report parameters.
Multiset Parameter values can be:
Static: Fix values will be specified for the parameters. These values can be specified on this page.
SQL: SQL query will be used to fetch parameter values from database.
Providing Multiset Parameters
Click the MultiSet Button.  Multiset Parameters area opens.  Select one among Static or SQL.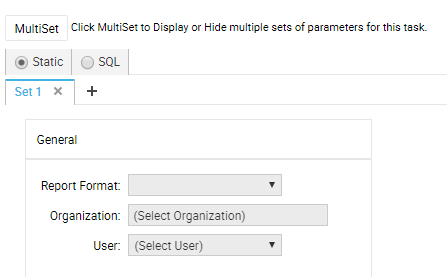 Figure 18: Specifying MultiSet Parameters
To specify Static Parameters, you need to follow the below steps:
Select the Static option. A check box would appear on the left side of each of the Operational parameter and Report parameter.
Select the parameters (by checking respective checkboxes on Report Parameters area) for which you want to provide multiple set of values. Entry boxes (under MultiSet Parameters) for selected parameters will become available.
Click the Add A row opens.
Specify values in respective entry boxes.
After providing all the values, click the Save button.
Click the Add button to get a greater number of rows.  Click Delete button to remove the respective row.
Click Preview to have a look at the report based on the parameters set here.
Getting Parameter values through an SQL
Use this when parameter values need to come directly from database using an SQL.  This way you can dynamically select parameter values at run time.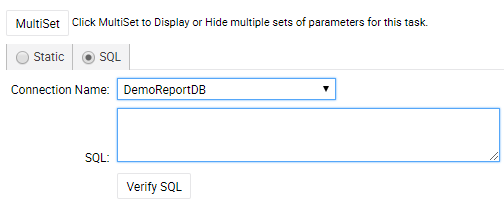 Figure 19: Specifying multiset parameter values through SQL
To specify parameter values through SQL, you need to follow the below steps:
Select the option SQL. Select the connection name to be used to get the parameters.
Specify the SQL.
Click Verify SQL to check if the SQL you specified is valid.
Scheduling Query Objects
Intellicus helps you  schedule query objects to run in the background. This is helpful when you have multiple data sources to fetch and process large amounts of data. For instance, let us say you have 1000 tables in your database with similar structure, it would be tedious to create multiple query objects or multiple data source steps and run them manually. With MultiSet feature in scheduling, you can schedule query objects to run in the background and automate the process to fetch data from all these tables. This will reduce the manual efforts one would need to put to run queries and automate querying; hence improving response times while creating reports.