Report Execution Status
This screen lists reports that are being executed or are already executed. When the screen opens, it lists reports you executed today. The latest report which is executed will have "RECENT" mark on left of the report name. List contains following details.
Report Name
Action (like view, save, email, etc.)
Execution Type
Completion Status
Completion Date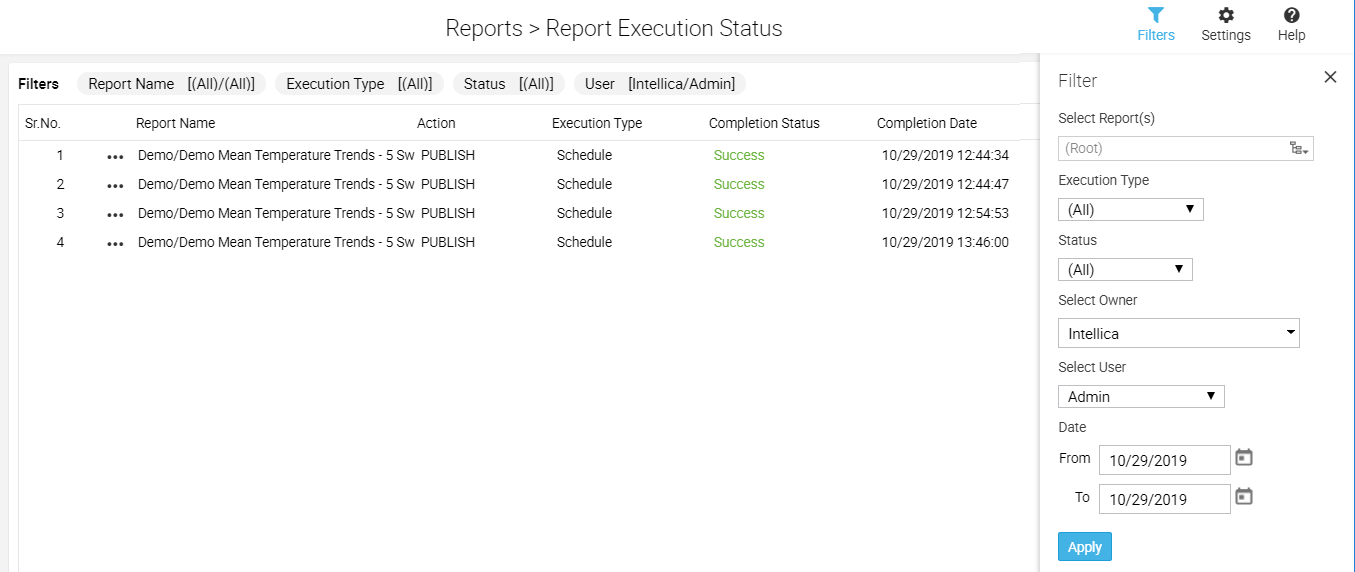 Figure 39: Report Execution Status tab
Viewing report output
To view output of a report, hover the mouse on Action. The list of all the available report output formats appears.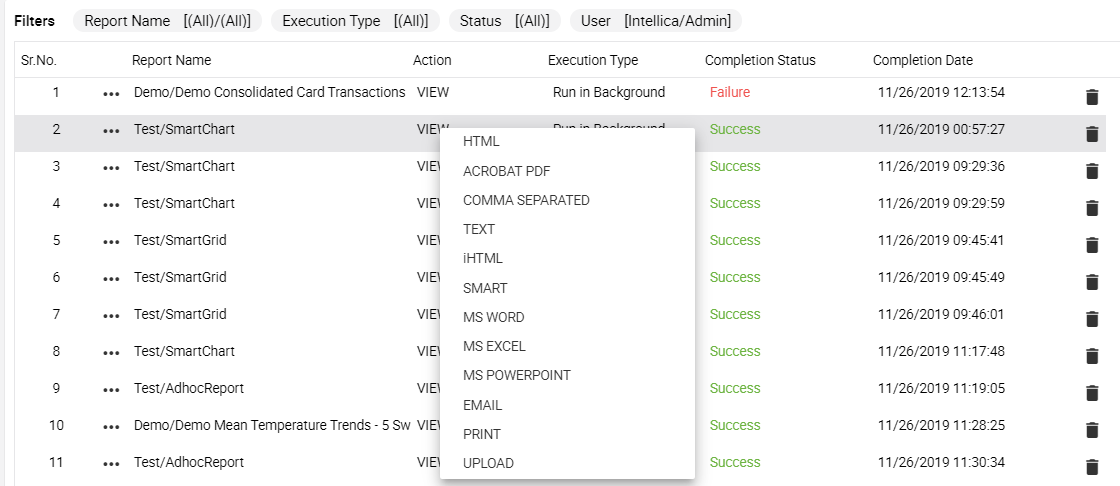 To view the report in a specific output, click on the corresponding output name.
Applying filters
To filter the list entries, apply any of the below filters, and click Refresh button.
Select Report(s): You may select a report or a folder. Click to open Object Selector window.
Execution Type: Select Run for reports that were executed through direct run from report list page, Schedule for the reports executed through scheduled execution, Run In Background for the report which were run in background and (All) for reports executed through any type.
Status: Select Running for reports that are still being executed, select Completed for the reports that are executed.
Select Owner: Select organization and user who has created the report.
Date From and To: Date range within which report execution was started.
Click Apply to apply filters.