Designing a Report Layout
Designing a report layout involves inserting field controls, objects, and report components to the report layout page.
A control is a field that you add to the layout pane. It may be a database field, calculated field, display field, parameter (system, report) field, or a control.
Different types of control are simple controls, analytical controls, graphical controls, other controls etc.
Placing Controls on Report
Simple controls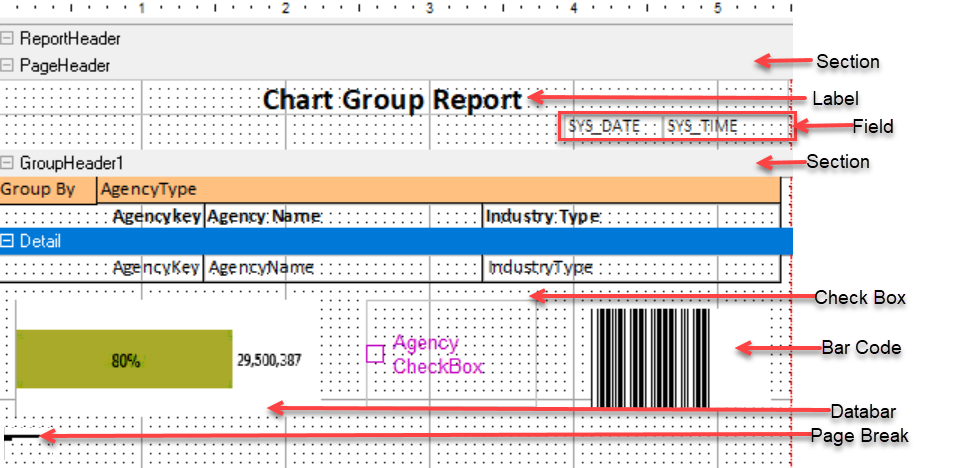 | | |
| --- | --- |
| Field Control | Description |
| Label | A Label is used to display static text such as, titles and option button text. |
| Field | A Field control is used to accept data from the user.  It is the default control that Intellicus defines when you drag fields from the Fields list window. |
| Check box | A check box control displays an empty or checked box on the report. |
| Barcode | A barcode control displays barcode generated from associated field(s) in the report. |
| Databar | A databar control displays databar generated from associated field(s) in the report. |
| Page Break | A page break control breaks the report from the location it is placed.  Remaining information is printed on the next page. |
 Note: If you place a field in any of the footer sections, it is auto-set as a summary field.
Label, field, checkbox, image, line, and shapes can be placed on a frame.  Chart, crosstab, page break, sub-report, barcode, and databar cannot be placed on frame. You can set individual properties of controls placed on frame by selecting a control and changing properties from Properties pane.
Analytical Controls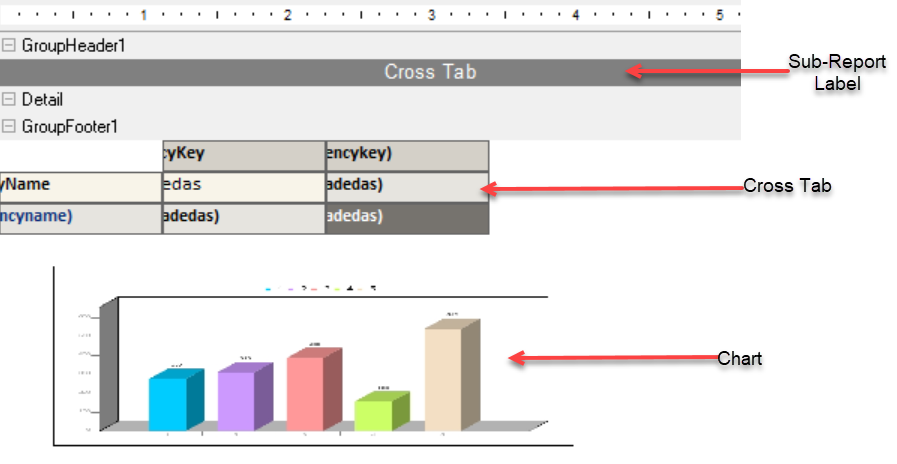 | | |
| --- | --- |
| Field Control | Description |
| Chart | To place a chart on your report. |
| Cross-tab | To place a cross-tab (also known as grid or matrix) control on the report. |
Graphic Controls
These controls enhance the appearance of the report.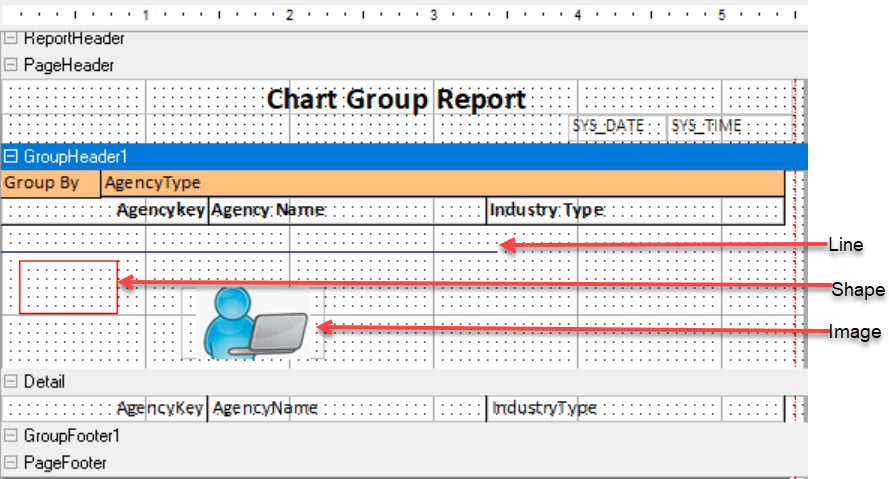 Field Control
Description
Line
This control draws a straight line.
Shape
This control draws a rectangle.  It can be changed to ellipse and rounded rectangle.
Image
This control places an image file on the report.  For example, a corporate logo.

To upload an image:

On the Desktop Studio screen, open the report in which the image is to be uploaded.

Click Insert > Image. The cursor changes to a cross (+) symbol.
Other Controls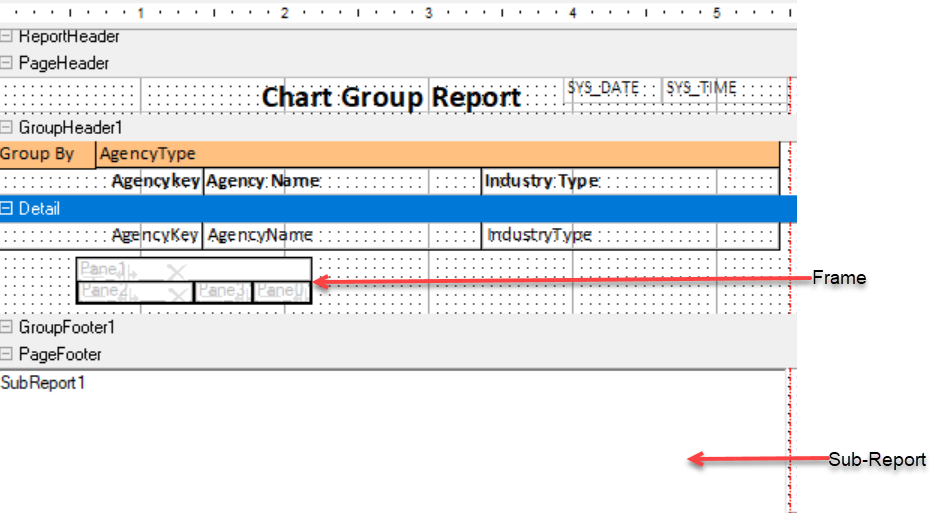 | | |
| --- | --- |
| Field Control | Description |
| SubReport | This control places a report in the report being designed. |
| Frame | This control is used to group the controls placed on it.  This is to handle all the controls as one control. |
You can either insert a new sub-report into the main report and start designing the sub-report or you can embed a pre-existing report into the main report and start modifying it.
For more information on how to design a main report, refer to Desktop Studio – Beginner's Guide.