A user with the role of Report Designer can design high speed reports. Click Navigate > Analytics > High Speed View to open the high speed view layout.  You can click the Open button 

to open already existing high speed reports.
Expand the category to see the list of cubes you have access to as shown in Figure 1. To view a cube on High Speed View, you need Read permissions on Analytical Objects.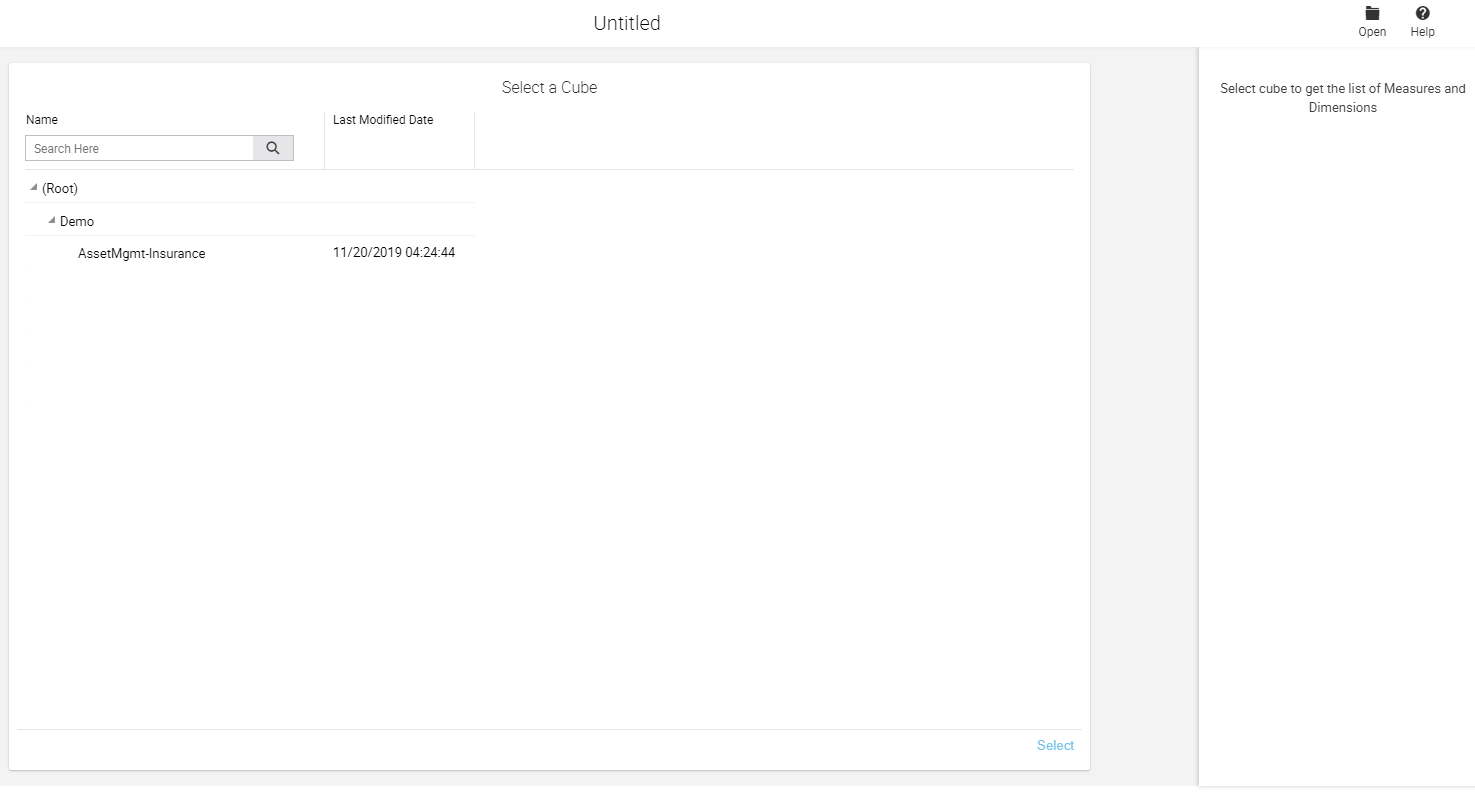 Figure 1: Cube listing
You can enter cube name (full or partial) in the "Name" text box and click the Search icon

 to see the matching cube(s) details populated on screen.
Let us start creating our first high speed report.