On the Intellicus home screen,
Click Navigate > Administration > Configure >Portal Menu tab
Select the Allow Parameter Form check box . This  will save any parameter form created during setting up parameters in the future. The saved forms will appear on the Filter Data screen shown below while selecting parameters.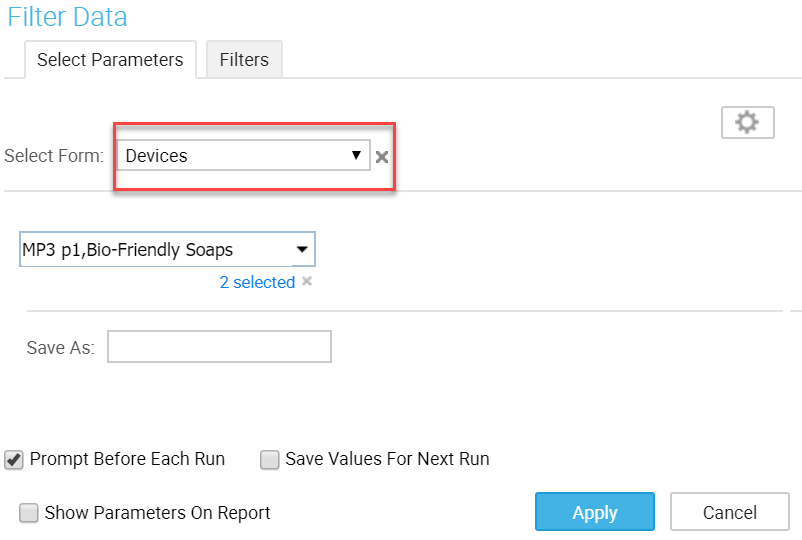 At any point of time during designing a report, once you select the required parameter values, you can save the form as below:
Saving the Form
You can save the information related to selected parameters on this form. After selecting the required parameter values,


Figure 15: Saving a parameter form having values
Specify a name for the form under Save as.
Click Apply button.
Loading a form
When you load a form, the parameters set at the time of saving the form appear selected.


Figure 16: Loading a form
Select the form from Select Form drop down box.
Click Apply button.