Micro-Charts are miniature versions of actual charts, designed to help understand complex relationships between data in grids for Smart and iHTML format. The Micro-Charts can be used to quickly visualize the trend of a metric at a glance without having to know any additional detail.
The following micro-charts are supported in Intellicus:
Bullet Chart to show a single, primary measure (for example, Sales Value) and compare that measure to one or more other measures to enrich its meaning (for example, compared to a Target Sales value). It displays it in the context of qualitative ranges of performance, such as sales value below or above the average target sales.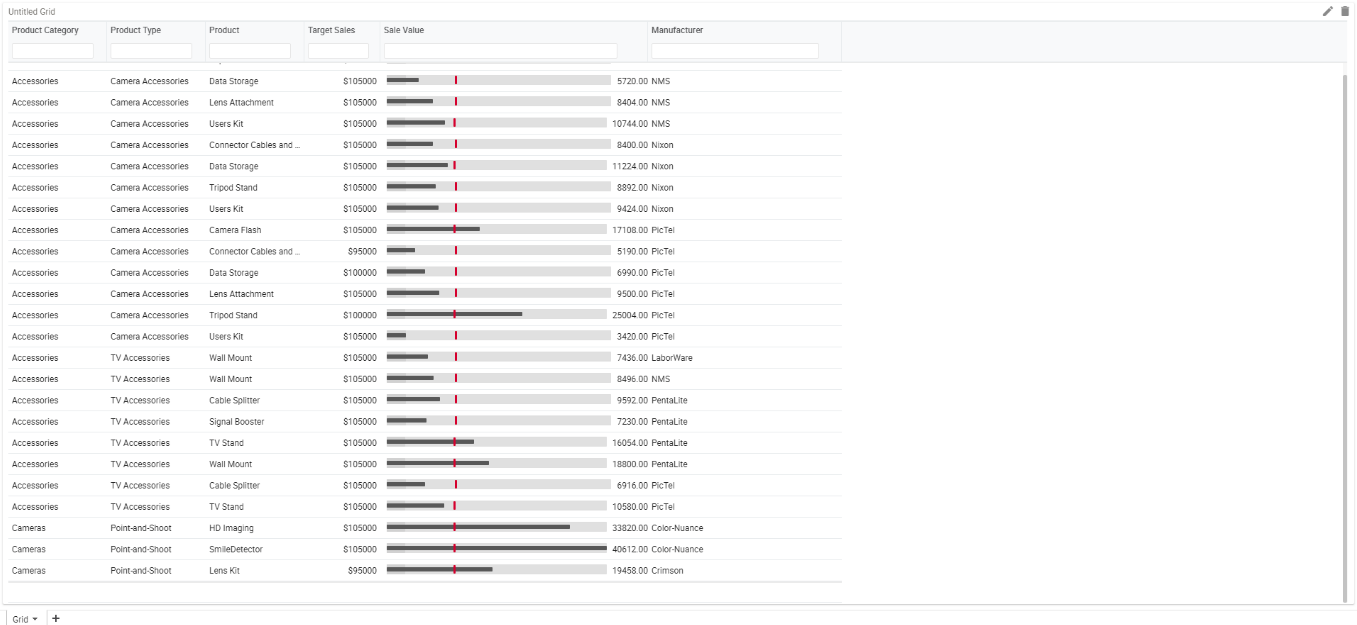 Figure 35: Micro Databar Chart
Note: Micro Charts do not get rendered in Internet Explorer 11 due to technical limitations.