A report can be mailed as attachment, link or embedded. Under Send Report As, select Attachment to send report as an attachment with the email. You can select to email your report as attachment or link (for saved report) or embed (in the email message body) in various formats. If the report is very heavy or attachments are filtered by recipient's mail server, you may select Link. In this method, report is generated and saved on report server at specified location. When the recipient clicks on the link in the email, the report opens.
Depending on the selected output type, you can select Options for the report. For example, to zip the file before attaching it with the mail, ignoring page breaks options specific to CSV or MS Excel output, etc.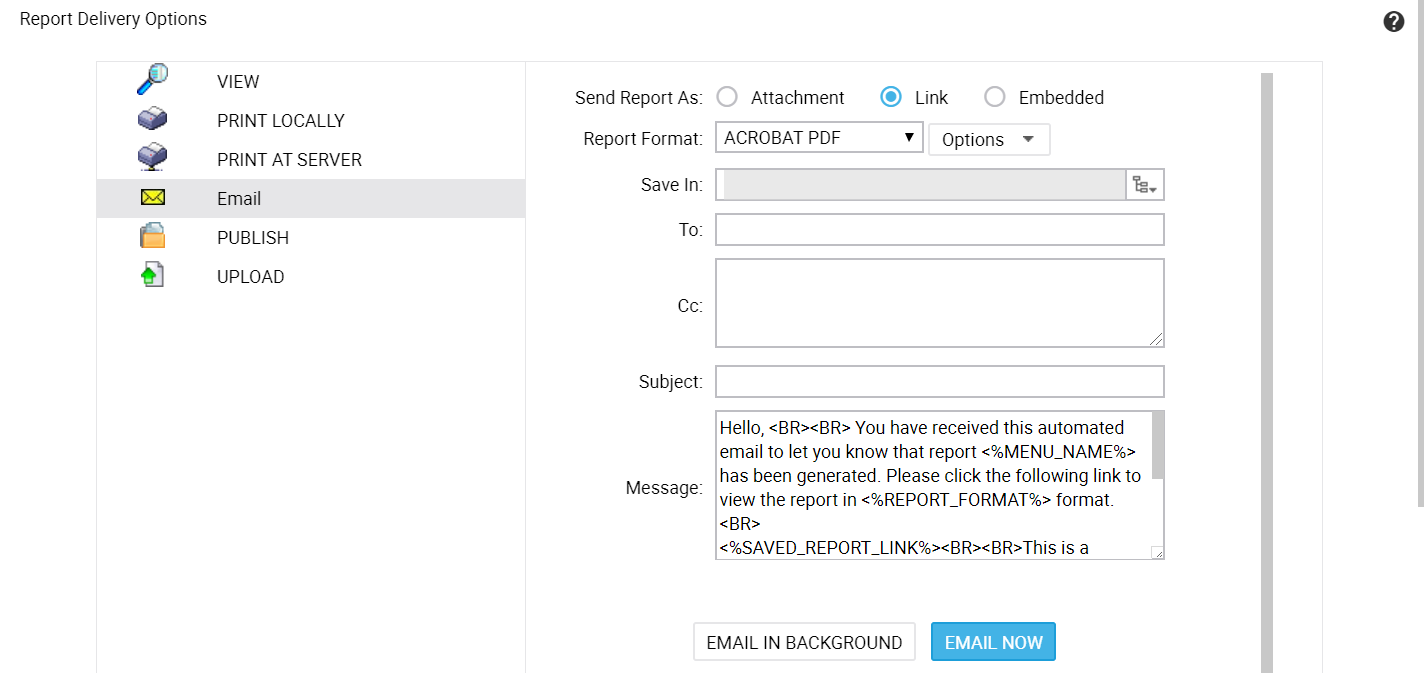 Figure 9: Selecting Email as report delivery option
While sending report as a link, you also need to specify file name and location where report will be saved.  Reports are saved inside a folder.  In Save In, click

 to open object selector and navigate to the desired folder.
Object Selector's features like multiple views, filtering and sorting makes it easier and quicker to locate the desired folder.
Default message text set by your application administrator is displayed in Message box, which you can change if desired. You can include user parameters as well as system parameters in the message text. For example, if the report you are mailing has a parameter "ReportDate", then you can insert it as <%ReportDate%> in your message text, which will be replaced by report execution date at run time.
To mail the report and view the result (like success or failure), click EMAIL NOW. You will be redirected to Report Status screen, which will display the status message. Click EMAIL IN BACKGROUND to start the process and continue working with the application without having to wait till the operation is complete. The operation will continue in background and you will be redirected to Report Execution Status screen. This screen displays execution status of all the reports executed in background.