You can drag and drop or double-click the External URL from Dashboard Elements > Placeholders to place it on the dashboard. This placeholder enables you to save a widget with a unique name for an external URL that would open on the dashboard. Under Duration, specify time interval upon which the data would be fetched from the external server (in seconds) in case Auto Refresh option is checked.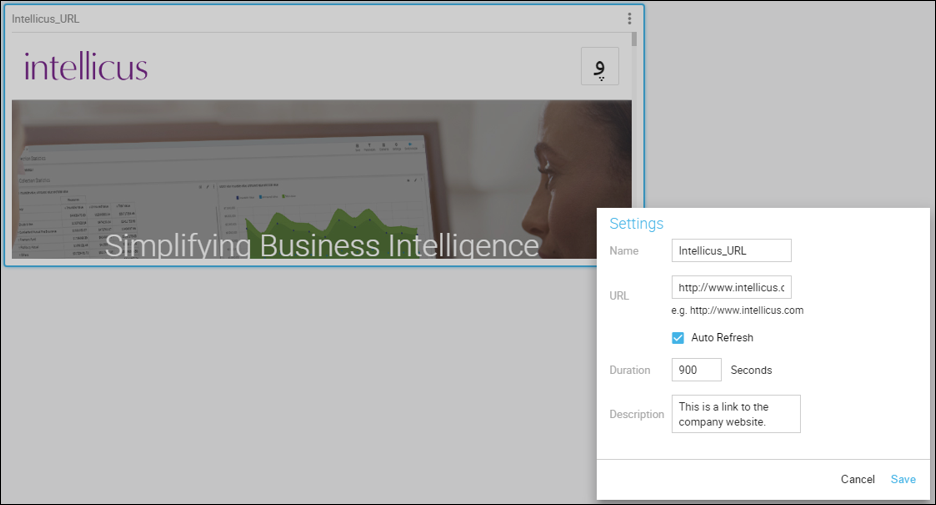 Figure 10: External URL
Below options are available on the External URL menu:
Click Maximize (or double-click the widget header) to maximize the widget area to fit the entire screen. Alternately, you can click Restore to reset the widget area to its original state.
You can click Unpin/ Pin Header to unpin/ pin the widget title.
Click Reset to reset the widget to its last saved state.
Under Settings, you can specify a name for the widget, an external web site URL to open in that widget and the Duration in case Auto Refresh option is checked.
Clicking the Remove option would completely remove the External URL placeholder from the dashboard.